PXE, the company that operates the Prague Energy Exchange, set out to develop a new platform that would allow end customers to continuously maximize savings from their electricity and gas consumption, completely online.
Solution
We advised on the development and design of a new product for online energy sales to end customers.
We designed and developed a responsive web application: the front end is built on AngularJS technology and the back end is written in JAVA EE, using the Kotlin library. The solution includes a number of integrations to the back-end systems of the exchange and also to third-party systems such as bank identity.
We handle the operation of the web portal and are responsible for additional improvements and development of the product.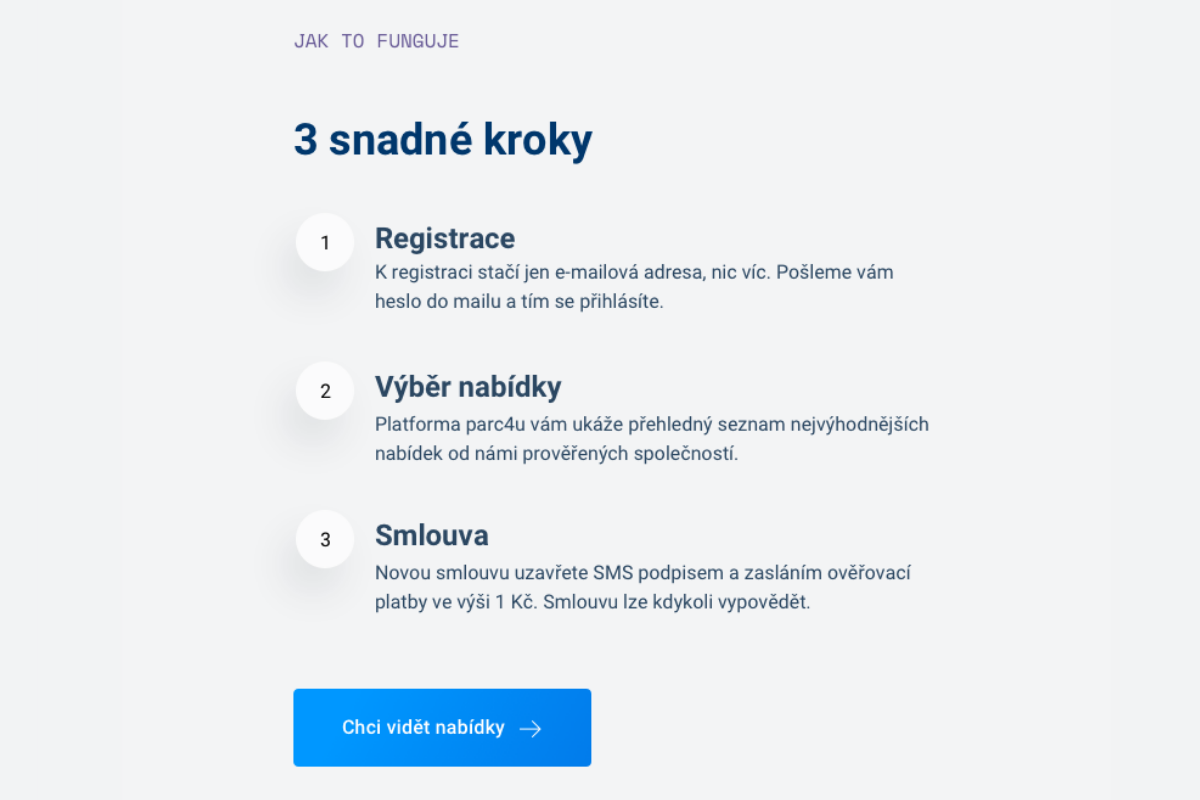 Result
With the parc4u.cz platform, PXE offers end customers a convenient and unique way to maximize savings on energy consumption. Using the exchange principle, it monitors energy price trends on behalf of clients and recommends when it is best to switch suppliers. Everything can be managed completely online.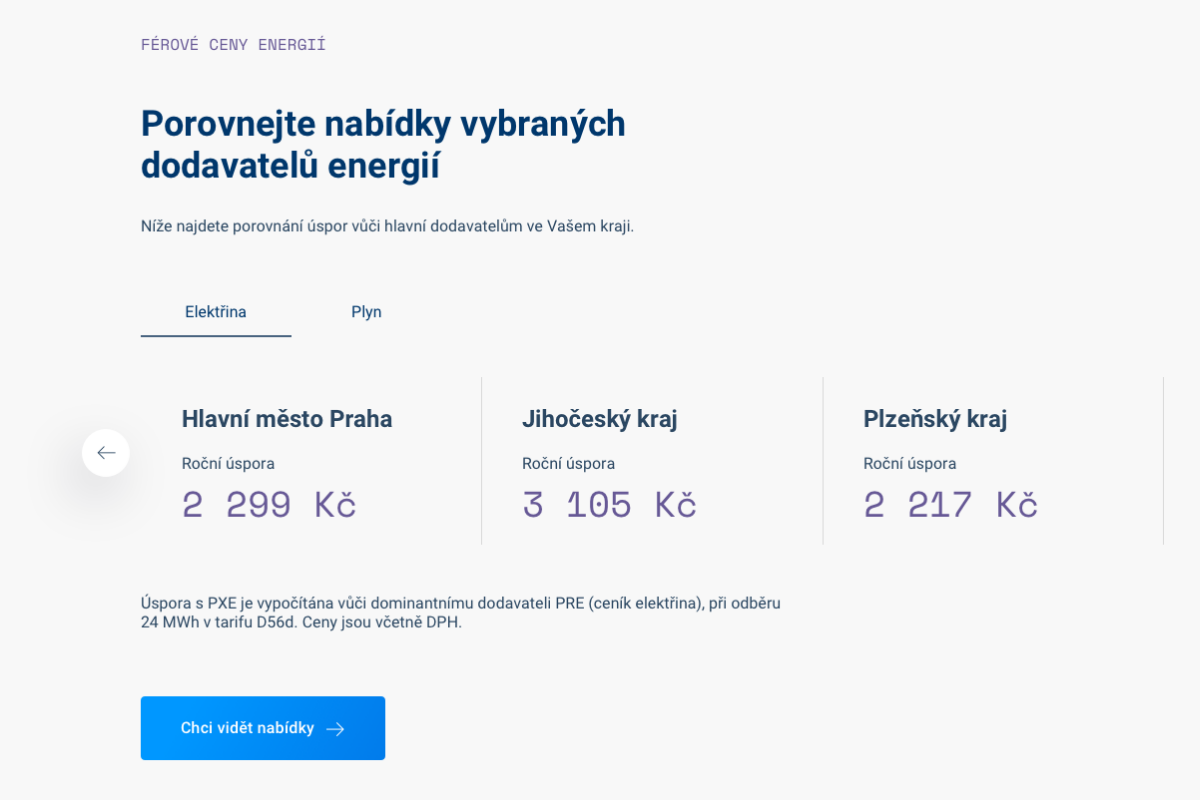 Who worked on the project
Jakub Hejda, Jakub Hamerník, Jaroslav Pavelka, Jiří Kadlec, Karel Prokeš, Katarína Čisárová, Zdeněk Staněk
Are you interested in working with us?
Send us your contact details. We will be happy to get back to you.
Contact us