3M Company
3M is a manufacturing company operating in several industries worldwide, offering over 50,000 products.
In remote mode, we helped the client optimize internal processes and promote a new professional product for dentists.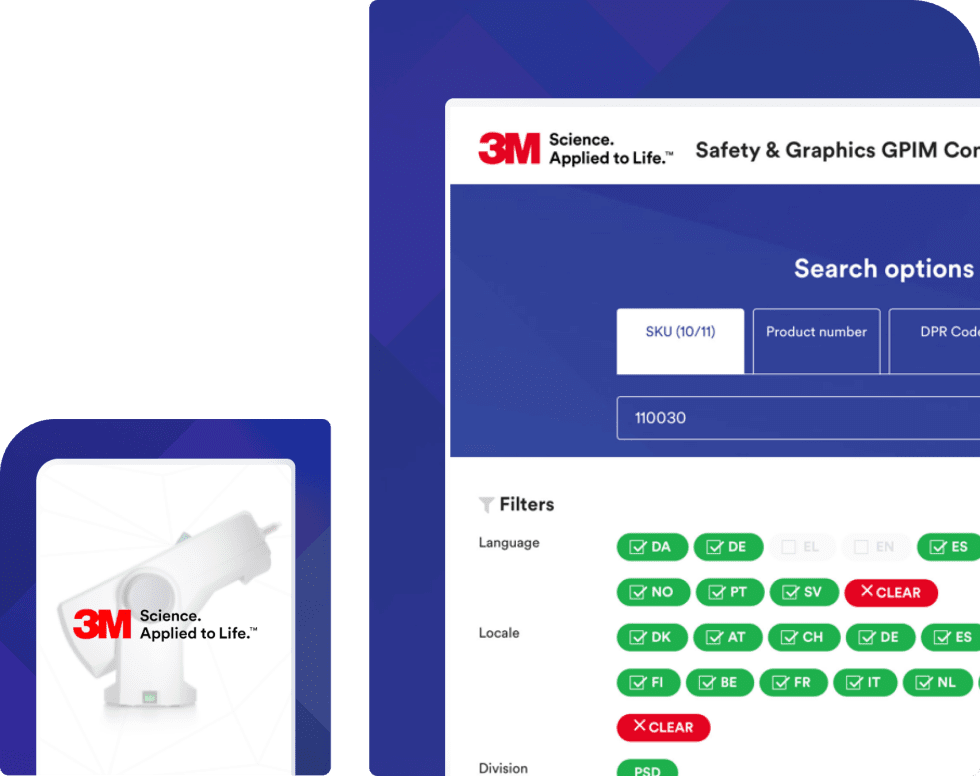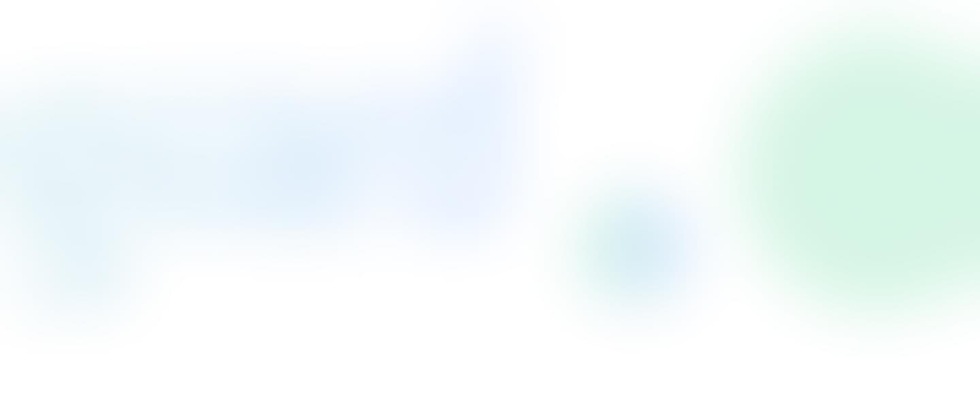 We have improved internal processes
3M Co. is a global technology company that manufactures industrial, safety, and consumer products. It operates through the following segments: Safety and Industrial, Transportation and Electronics, Health Care, and Consumer.
As a partner, Lundegaard helped to optimize the company's internal processes and set KPIs within their online campaigns.
Extensive Product Catalogue
An application for employees that made it easy and fast to work with the company's extensive product portfolio.
Online Campaign Optimization
The campaign aimed to effectively promote Pentamix Lite, a new professional product for dentists.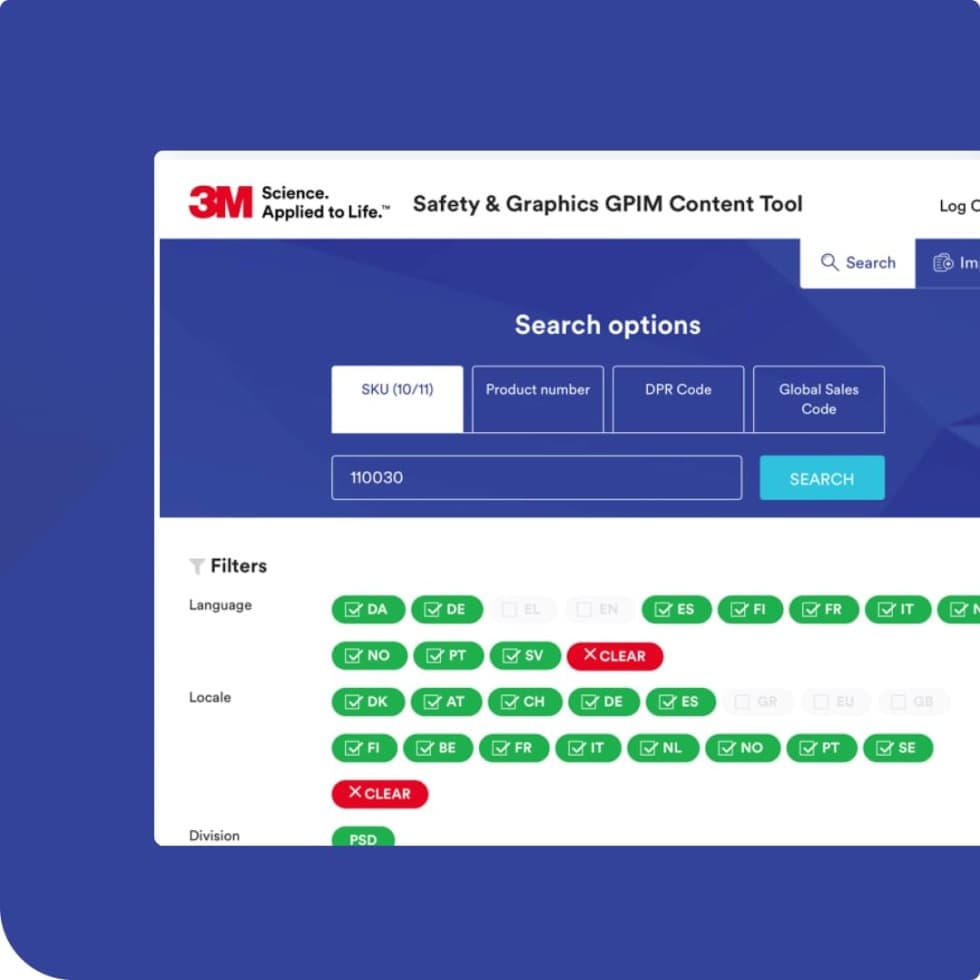 Extensive product catalogue
For the client, we built a web application that enabled clear search and filtering of more than 30,000 products based on several attributes and their subsequent browsing.
The GPIM Tool (Global Product Inventory Management Tool) drew data from various opaque and extensive spreadsheets and displayed it in the web application.
The application was built on Spring Boot technology, and we used the libraries of the modern JavaScript framework React for the front-end.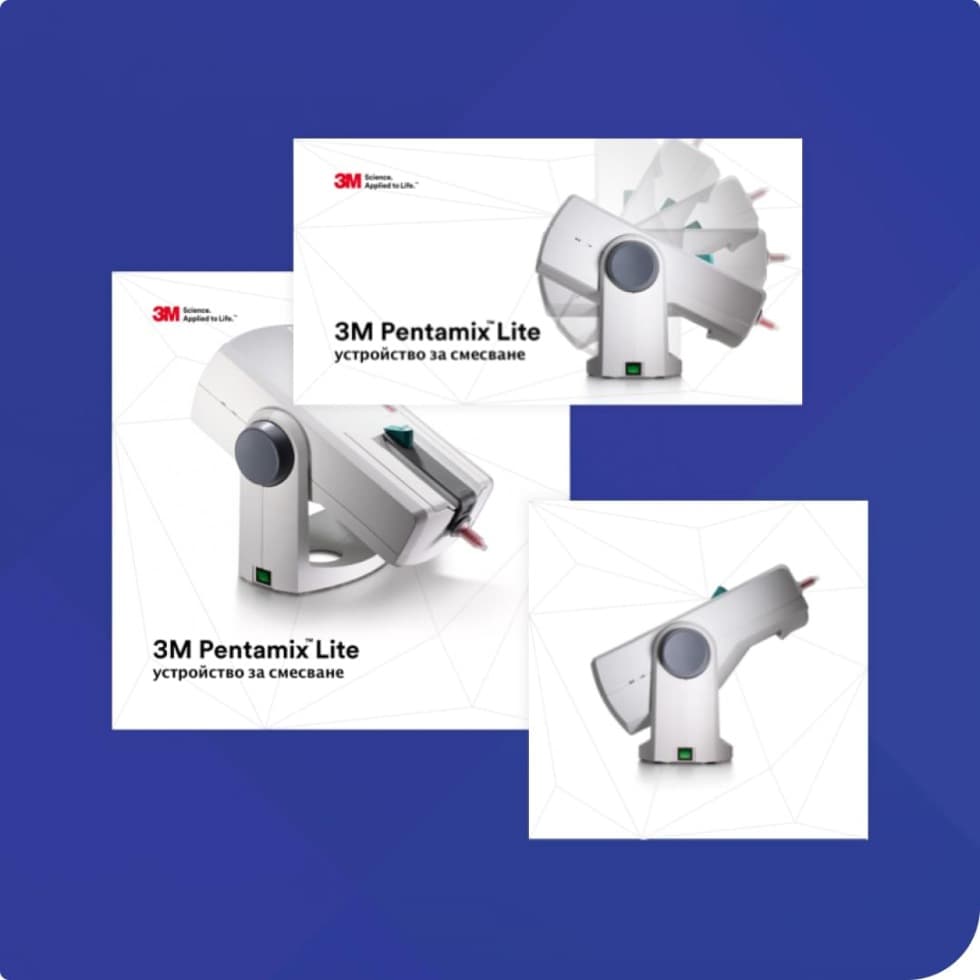 Online campaign optimization

The campaign aimed to effectively promote Pentamix Lite, a new professional product for dentists.
Thanks to a pre-built competitive analysis, we defined the product's actual USPs (Unique Selling Proposition) and several targeting options, which we tested in the first phase to maximize campaign ROI.
Thanks to complex optimizations, gradual testing of suitable slogans, banner shapes and formats, ad networks and targeting options, we managed to increase the effectiveness of the campaigns by 230 % - expressed in terms of click-through rate (CTR) and return on investment (ROI) metrics.
Spring Boot with the libraries of the
modern JavaScript framework JS React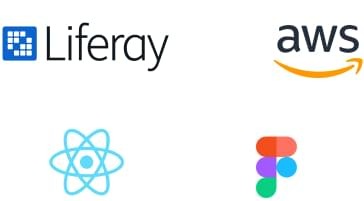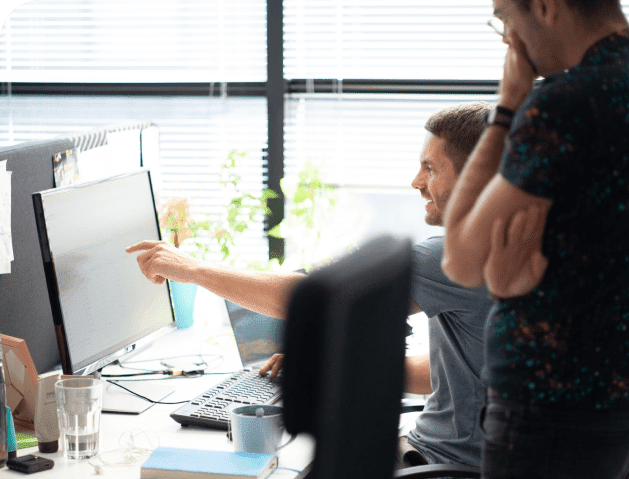 Let's do something great!
We would be pleased to meet you in person; if it is too complicated right now, let's talk online and see how we can help.