Hello bank! (formerly Cetelem) demanded a new design for its intranet and its transfer to a new platform within its rebranding.
The intranet is used by employees of Hello bank! when looking for any necessary information about the company and for mutual communication.
Solution
We delivered the intranet solution on the Liferay 6.2 platform, used across the BNP Paribas Group. Based on the initial collection of requirements and their analysis, we also designed a new graphic design.
The portal is connected to the Active Directory server, including the Single Sign-On via Kerberos with NTLM user authentication and centralised management of user data, which is sent to the portal and allows the intranet to be searched as in a phone book.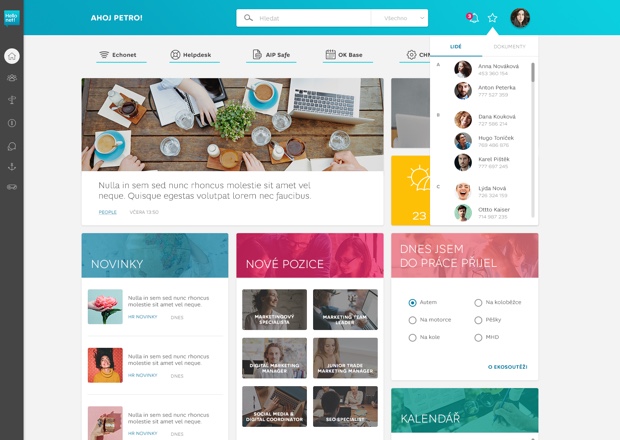 Result
By utilising the potential of the Liferay portal, the HelloNet! intranet was launched after just three months of development.
The platform also meets the demands and expectations of a modern solution that integrates both internal and external services.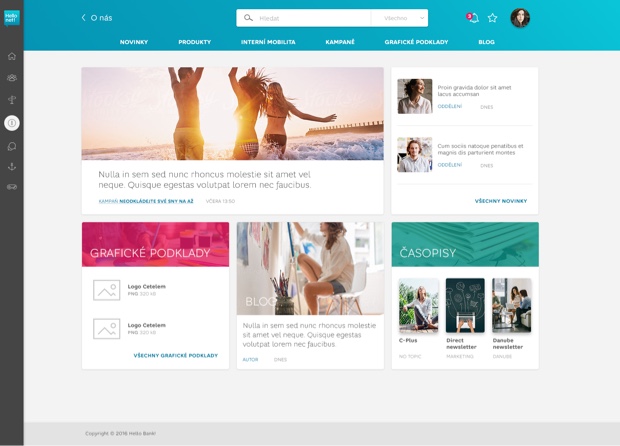 Who worked on the project
Kateřina Dobrovolná, Ondrej Čisár, Roman Šrom, Oliver Mrázik, Martina Mácová, Lucie Háková, Petr Buchbauer, Martin Svoboda, Tomáš Janatka, Peter Marál
Are you interested in working with us?
Send us your contact details. We will be happy to get back to you.
Contact us