BNP Paribas Cardif provides a range of insurance products in cooperation with partners (B2B2C sales).
Based on surveys among insured customers, great emphasis was placed on the simplicity of handling insurance claims, i.e. the speed of settlement by digital means. Internal efficiency and automation of handling clients' requests is a key indicator, which is reflected in the profitability of the insurance business. Significant investments in the digitisation of the client zone thus made it easier to "integrate" insurance company services into partner portals.
Solution
We built the client zone on the Liferay platform in conjunction with the modern ReactJS front-end library and tweaked the UX of the entire environment.
The project was developed by a team of Liferay platform experts, front-end developers, UX specialists, as well as product analysts who designed the architecture for easy scalability to other countries.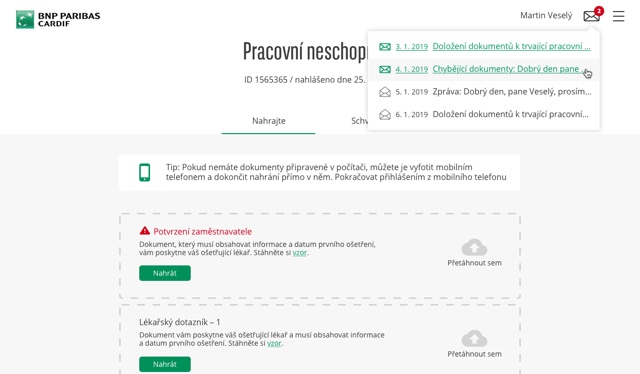 Result
By digitising the client zone, we have significantly reduced the cost of servicing clients, streamlined and accelerated the entire process, and at the same time improved customer experience in resolving our insurance claims.
We have built a robust platform on which both the client zone itself and the integration layer connecting the insurance company's partner network stand. We have given B2B partners a tool to increase their sales.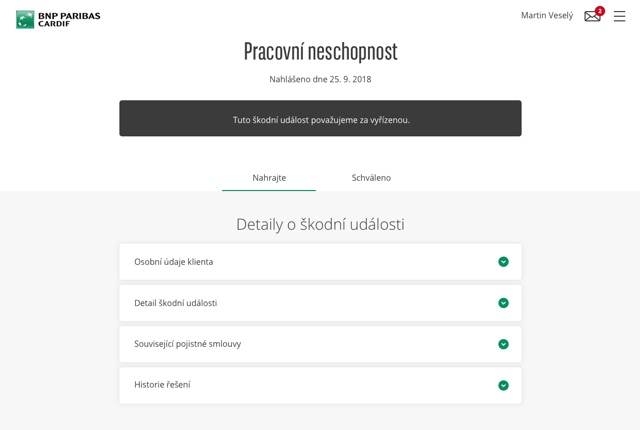 The supplier selection was based on two important criteria. We were looking for a partner with experience in similar business solutions as well as a partner who can guarantee long-term cooperation and help in setting the strategy of our digital services. Lundegaard has long been working with Liferay and is an expert in the development of front-end solutions. It has helped us design and deliver a solution that we can easily integrate into existing systems and can easily develop.
Jakub Ševčík
Digital Expert CEE
Who worked on the project
Vojtěch Hovorka, Tomáš Burian, Petr Buchbauer, Kateřina Bajerová, Jakub Hejda, Michal Misecius, Jan Gula, Martina Mácová, Lukáš Záruba, Martin Kadlec, Sergey Dunaevskiy, Kristýna Kamenická, Jakub Kohout, Jan Murin, Karel Prokeš, Petr Tejkal, Marek Loukotka, Ondrej Čisár, Denisa Soltézsová, Pavel Burgr, Jaroslav Pavelka, Tomáš Plecháč, František Herein, Tomáš Hlaváček, David Žák, Michal Volf, Jan Jaroš, David Bohmann,Lukáš Sulík
Are you interested in working with us?
Send us your contact details. We will be happy to get back to you.
Contact us