The web presence and associated digital services were obsolete and needed a complete redesign as soon as possible, both in terms of the content and the visual and technical aspects. The website had not been optimized for browsing on mobile devices and tablets. Content management was very complicated and inflexible. It was right before Christmas, i.e. the main business season.
Solution
"Digital concept" and measuring business benefits
We developed a concept for modernization of digital services called the "Digi concept". This mapped the current state of digital at PPL and defined the target state and the digital transformation roadmap.
First phase of digitization – key business functions
In the first phase, a completely new PPL.cz website was built, incorporating package tracking functionality (Track&Trace), which addresses the most common customer requests and thereby substantially contributes to cost savings on the PPL customer care line.
Technical solution
We built the website on the Liferay DXP and dynamic front-end ReactJS library. We connected the new package tracking module to the PPL internal system and thereby enabled detailed monitoring of packages, including history.
Stability and performance
The technical solution was built with a strong emphasis on security, stability, and performance. As a result we were able to launch the new website with no worries right before a Christmas season enhanced by the COVID-19 pandemic.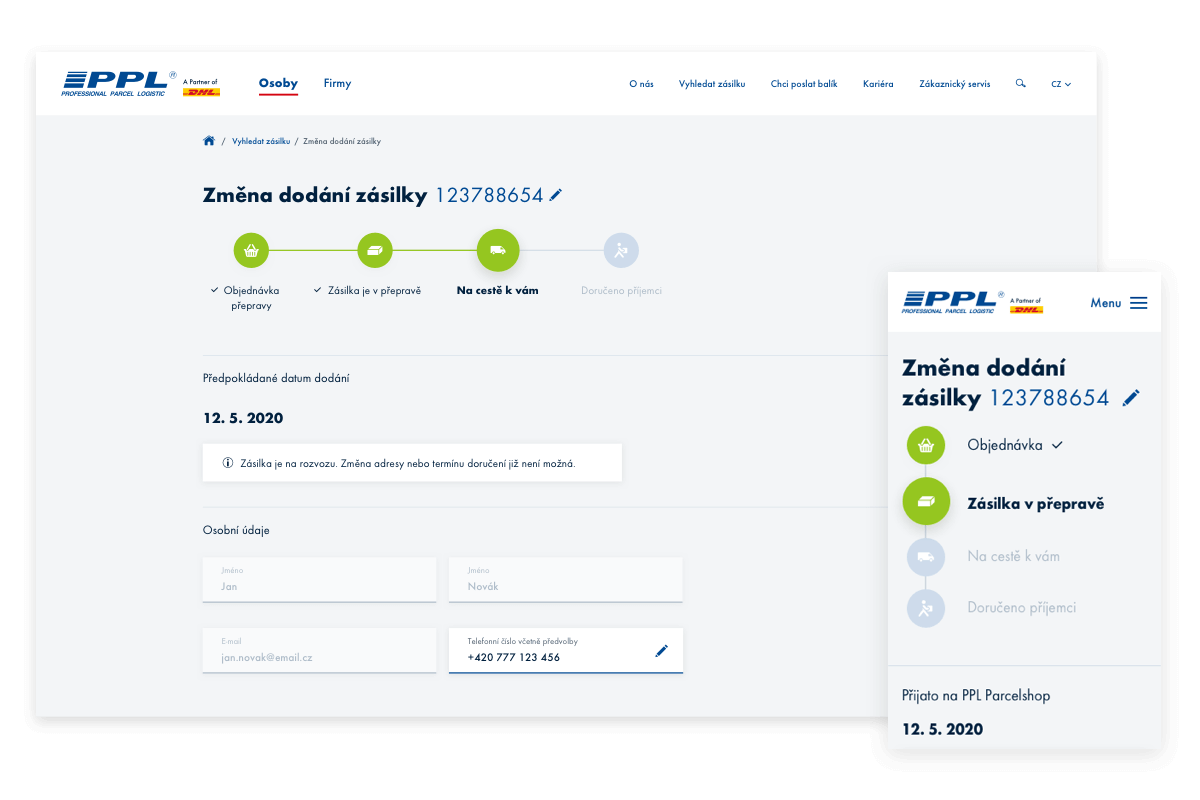 Result
Cost savings in the package delivery process and more
overall need for call center operators reduced (fewer hours/operators)
IT support load reduced (elimination of technical releases due to content updates, i.e. decreased costs by hundreds of thousands of CZK/year
substantial simplification of content management
Stepwise improvement in customer experience
easy online package tracking for PPL customers, which saves time (online is quicker and more comfortable than calling the call center)
Reliability during seasonal load
the new website withstood the heavy traffic of the Christmas season, which was over twice as heavy as usual due to COVID-19
Record delivery times
the entire first stage of the website redesign was completed in 10 weeks.
Digital transformation concept, including KPIs
vision and strategies created, including a catalog of measurable "business benefit", which is the basis of the digital transformation roadmap.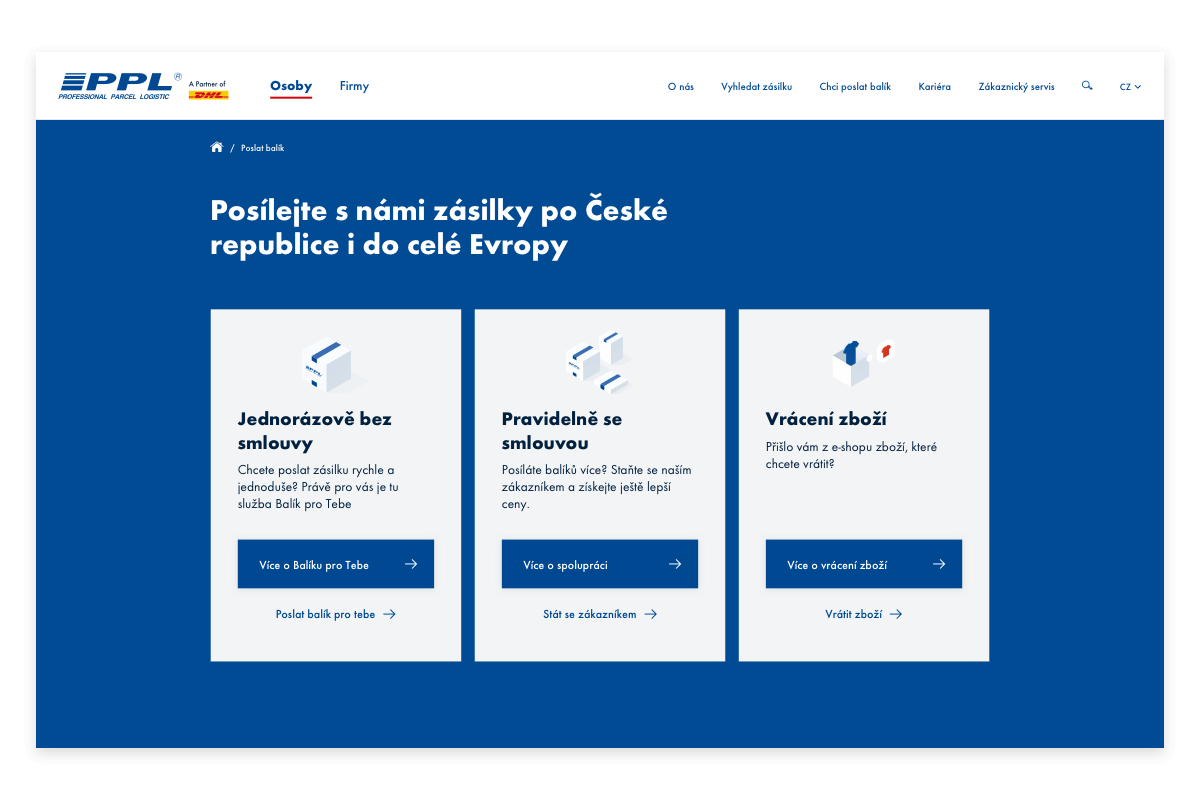 We were looking for experienced consultants, architects, designers, developers, and ICT specialists. Lundegaard offered all of them under one roof. Thanks to this and their extraordinary level of engagement, we were able to launch the new website with online package tracking in ten weeks.
Radim Hofman
Director of IT & Projects, PPL
Are you interested in working with us?
Send us your contact details. We will be happy to get back to you.
Contact us