Nowadays we consume information on many different devices. When it comes to investment advisory services, we need information to be constantly available, up to date, easily understandable, and customizable.
The project objective was to create a new investment website at www.investicniweb.cz to gain new regular readers and expand the base of registered readers. All of this using modern responsive web design (RWD) compliant with the most modern parameters for the top news sites. We also faced the task of building a content platform that would be open to automatically reading of data from other sources while providing content for other systems as well.
Solution
We prepared a responsive website with a draft of the new structure and innovative elements. We developed dynamic use of the space for articles for various device sizes (mobile, tablet, and desktop) and added supplemental visual effects. We improved search functions and made content easier to navigate using categorization and dynamic tagging of articles; readers can now easily choose what truly interests them.
But it was the robustness and integrability of the content management platform was critical. Using an API, the CMS allows for stock exchange data and other types of data to be downloaded automatically. What's more, this content can be shared.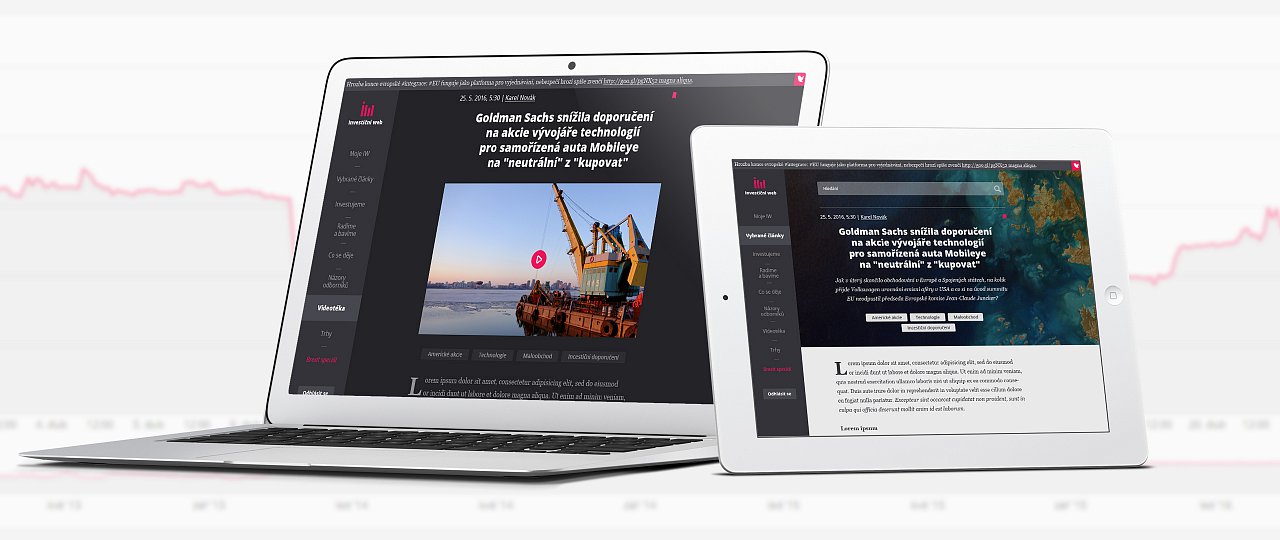 Result
We succeeded in creating a new modern content website that is accessible on all devices. Readers can easily personalize content according to their preferred topics right from the individual articles. At the same time we created a robust and flexible "Content Factory" for downloading and sharing content from external sources. We are continuing to improve the platform and helping make editors' work easier.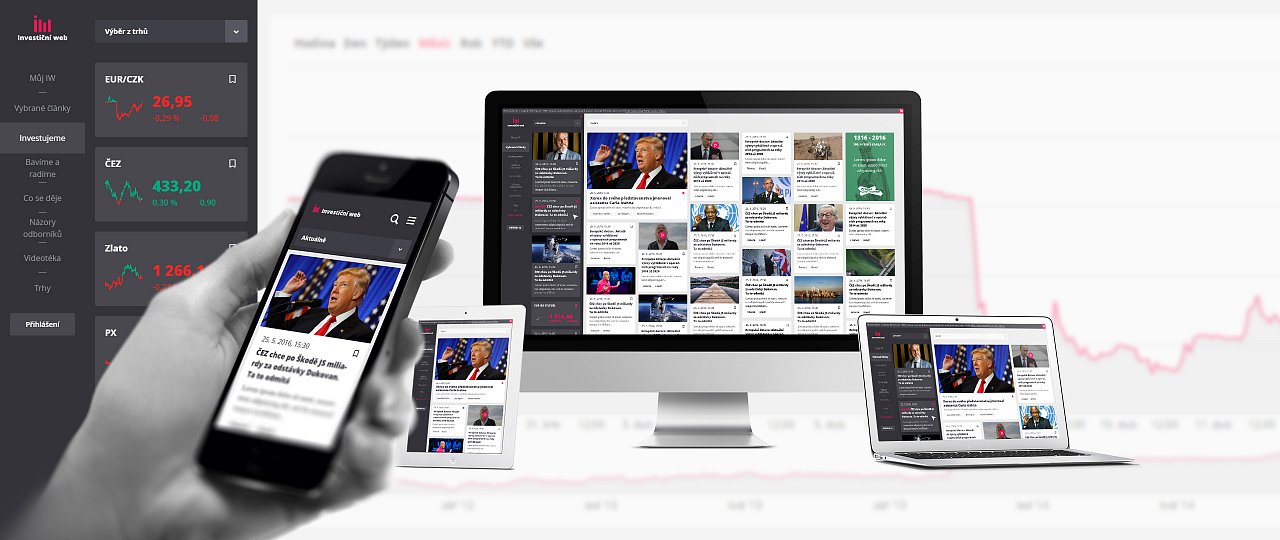 Are you interested in working with us?
Send us your contact details. We will be happy to get back to you.
Contact us