2N is a leading European company in the production of communication systems for buildings, such as intercoms, IP access control systems, and response units.
2N products can be combined in various ways by adding accessories, additional enhancements, and services. Sales representatives communicating with customers had to consult a technician about these complex options and it was not possible to present the different configurations clearly to the customer.
Solution
We developed an online product configurator - Project Designer. It enables you to completely configure a system for a small personal home project or a solution for a large office building. The project can be saved or exported to PDF or Excel.
The front-end of the configurator is written in Typescript using the Angular framework and is a single page application (SPA) with adaptive design. The project also developed several technologically interesting and reusable components such as drag & drop products, modal dialogs, various tabbed product overviews, etc.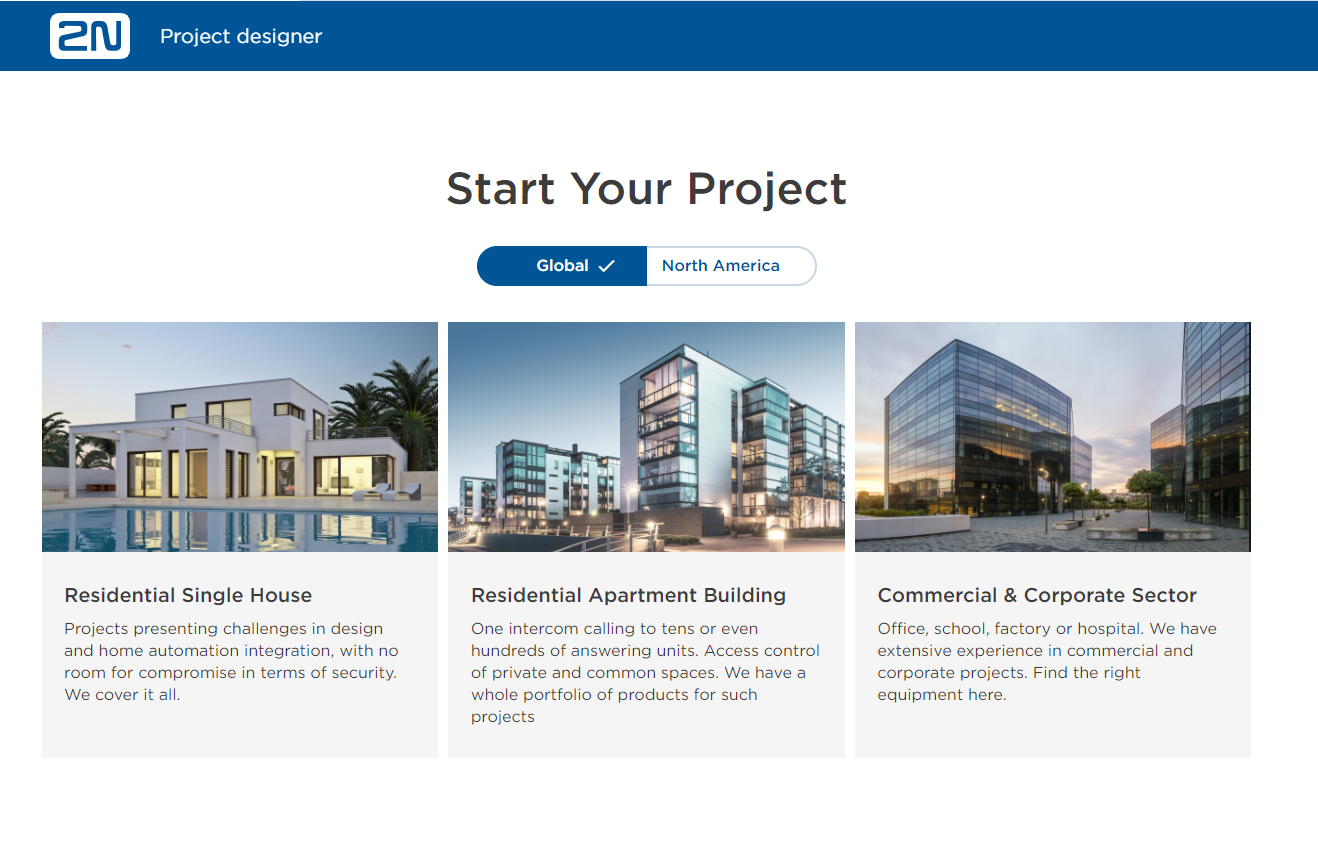 Result
Project Designer is available on the 2N website and is used by 2N sales representatives as well as the sales representatives and engineers of 2N's implementation partners.
We have thus given sales representatives and B2B partners a very powerful tool that makes it easier to design end-to-end solutions for customers, supports sales, and significantly saves time when putting together quotations.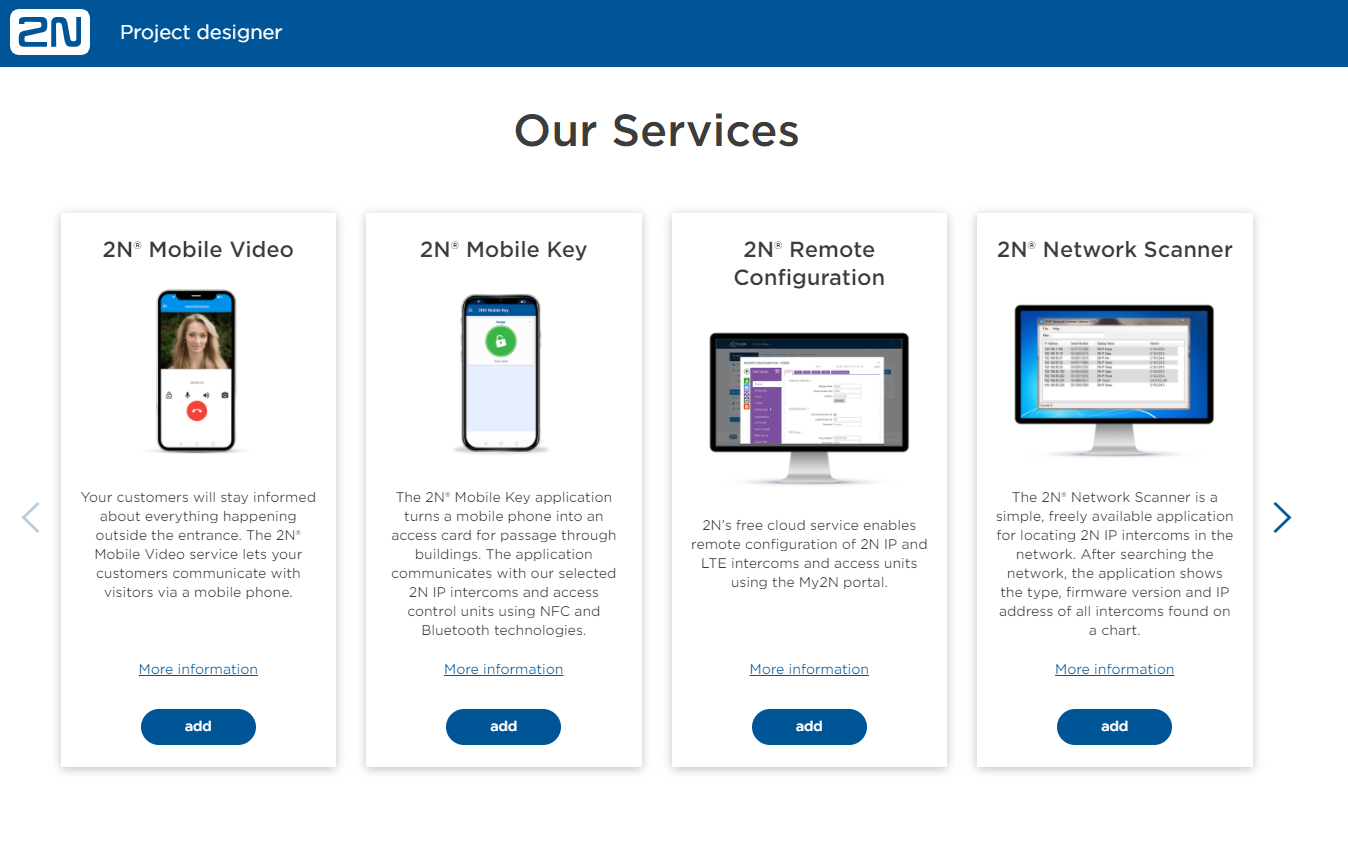 The Project Designer application truly makes it much easier for our sales staff and partners to configure our communication solutions and also to present them to end customers. It significantly supports the sales of our products. What's more, it's saved our sales staff a lot of time.
Vít Kovařík
Marketing Communication Director
Who worked on the project
Zděnek Staněk, Martina Vybíralová, Katarina Čisárová, Markéta Halíková, Josef Kvapil, Miroslav Šimko, Ján Simančík, Tereza Stachová, Tereza Říhová, Mária Sedláková
Are you interested in working with us?
Send us your contact details. We will be happy to get back to you.
Contact us