The main goal of the project was to significantly streamline and simplify the graphic concept of a website which had been in its original version since 2008. The simplification and modernization of the graphic concept goes hand and hand with making content management more efficient and also maintaining a high level of conversion processes for the web application. An emphasis is placed on a high level of self-service both of the web parts and the extensive client zone.
Solution
The system closely communicates with crucial internal systems and is thereby integrated in real time with the entire company, whose data is processed by subsequent processes. The main communication interface between these systems is a highly accessible Oracle database.
The main emphasis was placed on self-service and ease of use. The overall concept and content structure underwent a fundamental change that led to the simplification of all information. The website now serves as a knowledge base incorporating frequently asked questions from the customer care lines or common questions from clients.
The entire solution uses a range of new technologies that makes it easier for users to navigate products, complete the ordering process, etc. Other essential functions include the extensive help documentation and validations that are integrated in a complex way and display relevant information in the given context.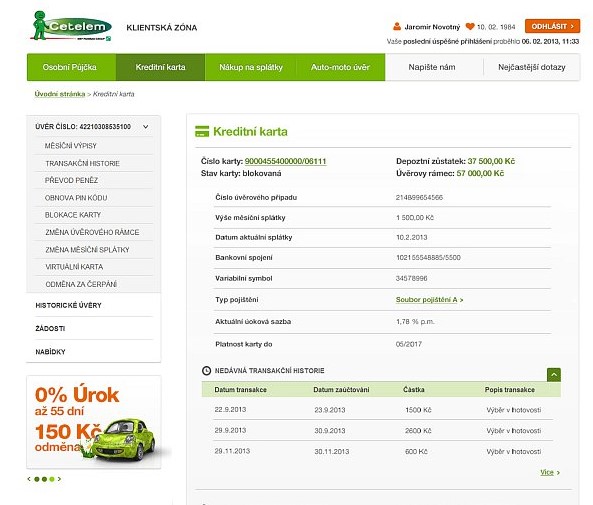 Result
This extremely far-reaching and demanding project witnessed several fundamental changes to the requirements during development. Nonetheless it was launched on time into routine production operations for the end user after several weeks of internal operation.
The modern graphic format along with the flexible and easy-to-use operation of the entire application contribute to the ease of use of the key parts of the application from the perspective of end users submitting loan applications.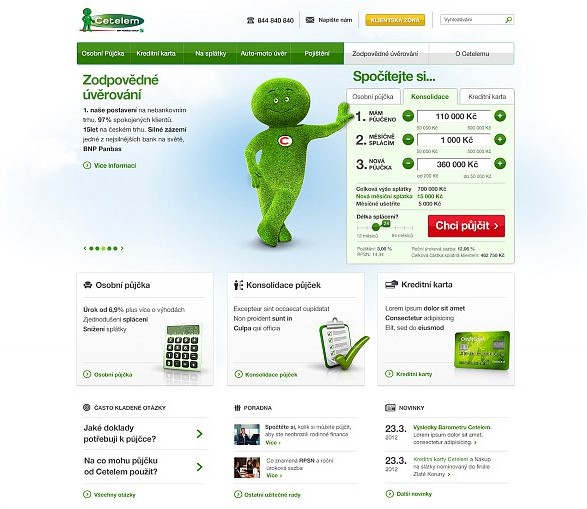 Are you interested in working with us?
Send us your contact details. We will be happy to get back to you.
Contact us