The goal of the project was to create a comfortable mobile version of the client zone for Cetelem customers intended to supplement (not replace) the desktop version.
Solution
The key to the solution were the authorization operations that customers were to carry out in the mobile client zone. The mobile device is authorized using username and password. For certain cases this is enough, but for others it is necessary to use an additional authorization channel – SMS. In such cases the system also sends the user an SMS message containing the authorization code for the given transaction. The SMS message is sent to the telephone number that the customer has associated with his or her account. This makes for a very secure and reliable system; data is verified several times by multiple systems and abuse is completely ruled out. Such a level of security was achieved without any need for limiting user comfort in the use of the application.
Due to its character and the handling of funds, the entire application was also subjected to a thorough security audit, which it passed safely.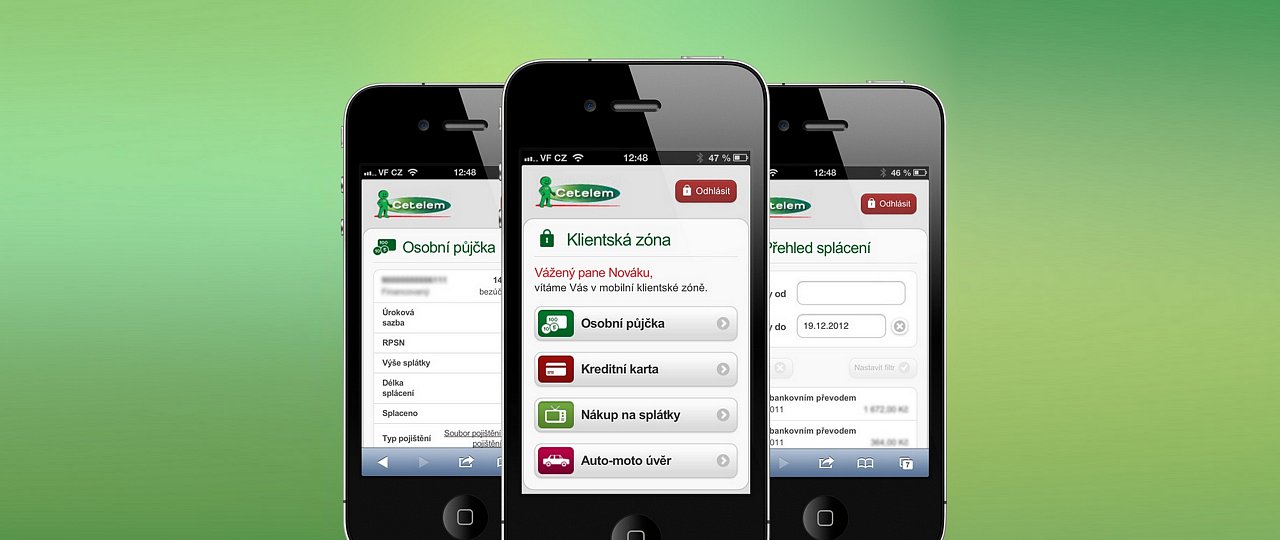 Result
The outcome of our work is a very easy-to-use and clean client zone that offers the option to view and manage Cetelem accounts and also features a very small data fingerprint and ease of use. The Cetelem mobile website, which was launched at the end of last year, was now expanded to include functionality that makes it easier for customers to handle and manage their funds, functionality that is both important and, for Cetelem, strategic.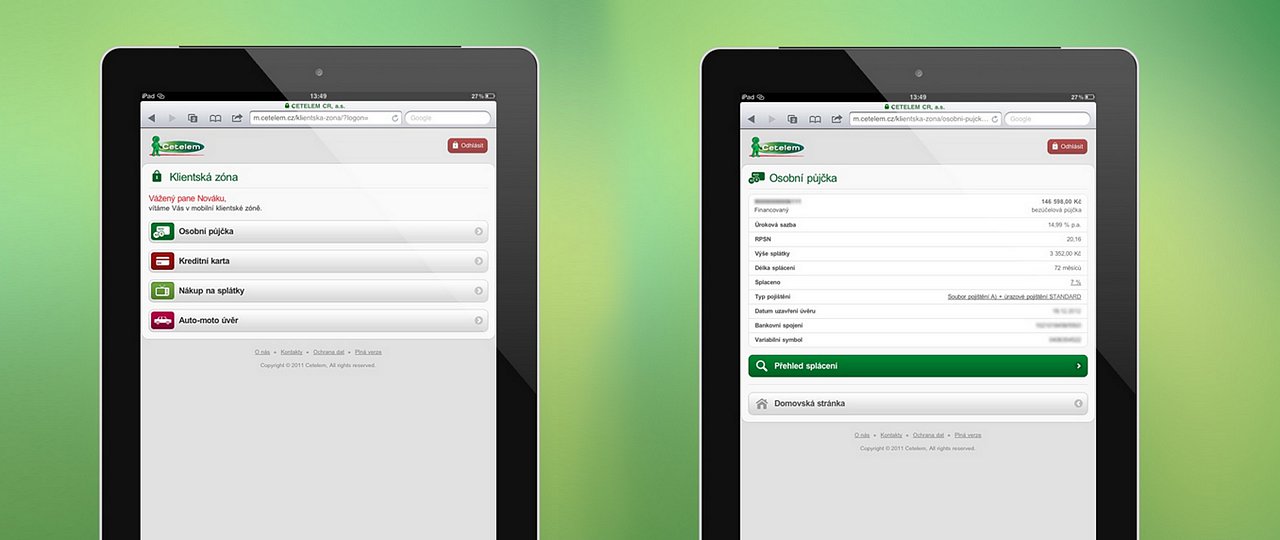 The solution delivered also offers the advantage of being a "web-based" application that does not need to be installed in a mobile telephone and can be used by less tech-savvy users.
Lukáš Zilvar
Marketing and Communication, Hello Bank!
Are you interested in working with us?
Send us your contact details. We will be happy to get back to you.
Contact us