Hello bank! became a bank in 2017 (originally Cetelem - the largest lender in the Czech Republic).
The bank was trying to communicate with its customers through modern digital channels. One of them was the community portal Hello Spolu, which was already technologically outdated and not flexible enough for further development. The goal of the project was to migrate the portal to a modern platform, accelerate its future development, and reduce its costs.
Solution
We built the community portal on Discourse technology. Discourse is an open-source platform built just for the purposes of discussion forums, chats, and fast and friendly communication with a community.
We used discussion forum components, a blog, user profile management, and other features to encourage people to engage (e.g. awarding badges, quick search, post ratings, etc.). Apart from the setup and deployment of each feature, we also designed the UI and built the front end of the entire portal.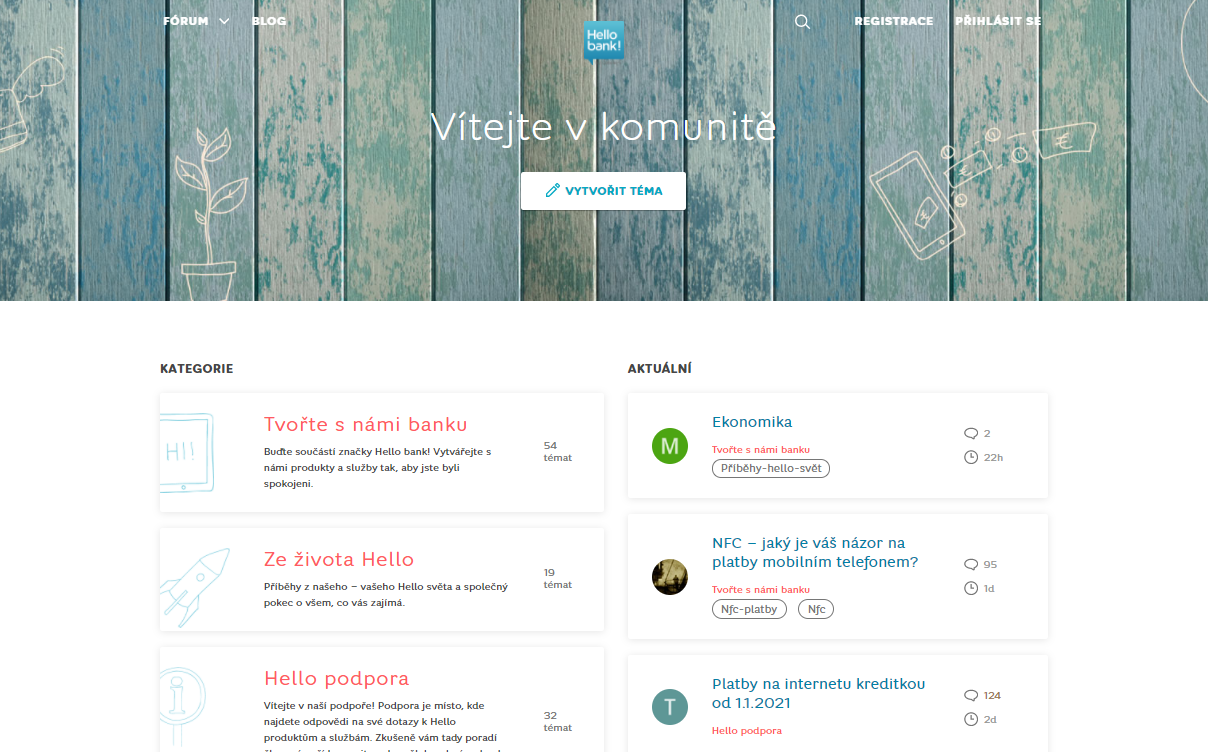 Result
The Hello Spolu community portal is now running on a modern platform, it can be managed quickly and easily, and developing new features is less expensive and more flexible. This allows portal administrators to focus on developing a relationship with the community and building a positive experience with the Hello bank brand.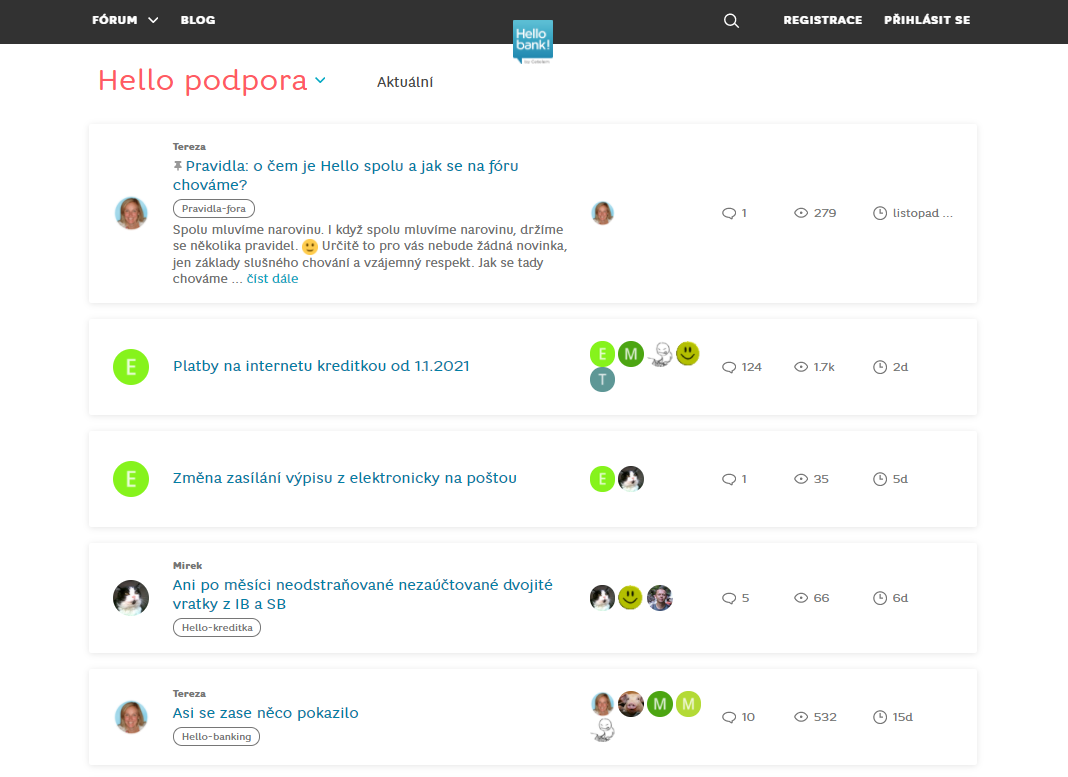 Who worked on the project
David Pešava, Karolína Michlová, Monika Krišpínová, Patrik Liška, Pavel Burgr, Petr Tejkal, Tomáš Hlaváček, Tomáš Plecháč
Are you interested in working with us?
Send us your contact details. We will be happy to get back to you.
Contact us