Hello bank! became a bank in 2017 (originally Cetelem – the largest credit provider in the Czech Republic). The bank strives to communicate openly, positively and in a friendly way with both its customers and its employees, of whom there are over 500.
One of the most important communication channels for Hello bank employees is the corporate intranet. But not everyone makes full use of it.
Solution
As an extension for quick access to basic information from the intranet, we created a native mobile application for iOS (iOS is a bank-supported platform for employees).
The application provides access to the most used intranet functions – quick access to news from the bank, including push notifications and a complete directory of employees. We used React Native technology for development and integrated the application with the Liferay platform, on which the intranet is built.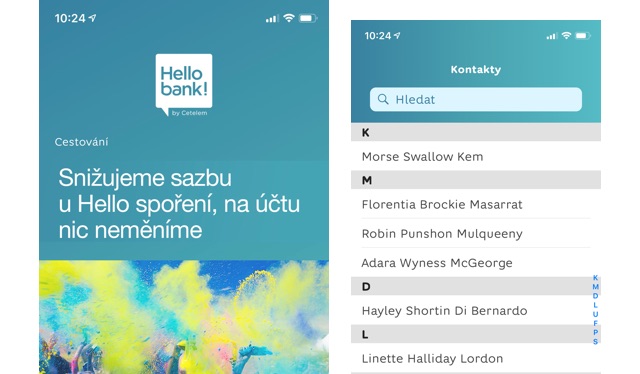 Result
Now employees have the most important and necessary things from the banking intranet with them on their mobile device.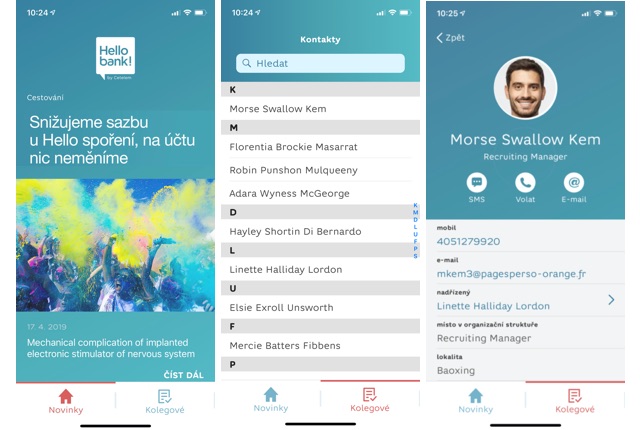 Who worked on the project
Jan Murin, Mária Sedláková, Martina Mácová, Pavel Kolář, Tomáš Hlaváček
Are you interested in working with us?
Send us your contact details. We will be happy to get back to you.
Contact us