The open Business360 platform (abbreviated B360) is intended for corporate customers of Česká spořitelna. It simplifies access to financial information of customers, allows monitoring of movements in accounts and clearly displays market and company data.
The aim of the platform is to provide corporate clients with a user-friendly experience they are used to from "retail" banking when meeting the bank.
Solution
Before the development, we created a complex design system (a set of UX rules and graphic materials) that allowed the front-end developers to quickly and efficiently build individual site templates.
The solution is based on consistent separation of the presentation layer and business logic behind the API. The presentation layer was developed using modern and "lightweight" technologies based on JavaScript, HTML and CSS using the Angular framework.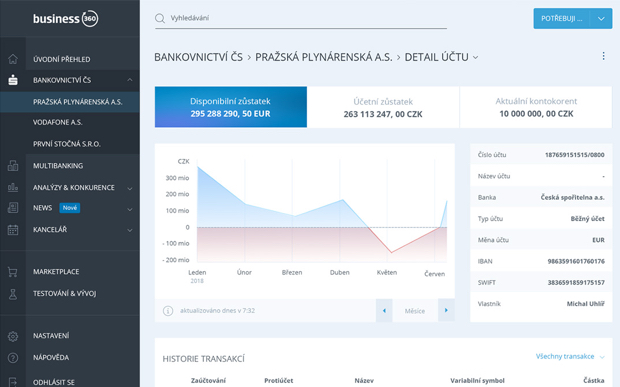 Result
The client now has a tool to easily manage the unity of web application design in line with the visual style of corporate banking.
Moreover, thanks to its openness via Česká spořitelna's webAPI, the platform will allow for the installation of additional functionalities by both the bank and external entities.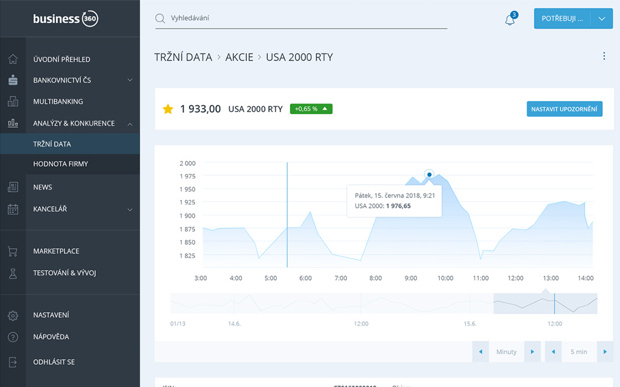 Lundegaard has helped us design and implement a unique solution that helps address the everyday needs of our corporate customers. The aim was to display the most important information concerning their own company in a single place – both typical banking services showing movements in company accounts and an overview of what is currently happening in the economy or how they are doing in comparison with competitors.
Jan Dachovský
Project Manager, Česká spořitelna
Who worked on the project
Jakub Mišenko, Jaroslav Pavelka, Martin Fejes, Martin Kadlec, Ondřej Kopal, Tomáš Plecháč, Zdeněk Staněk
Are you interested in working with us?
Send us your contact details. We will be happy to get back to you.
Contact us