Main goals of the project:
Adapt the original desktop website for display on mobile touchscreen devices (mobile phones, tablets) and thereby increase the conversion ratio in users with these devices.
Increase main conversions on mobile devices.
Support micro conversions via mobile devices.
Simplify the content and structure of the current website.
Modify calculators and online requests for product sales support.
Make product portfolio easier to understand.
Solution
One of the key benefits Lundegaard brought to the redesign of the Cofidis web presence was the development of a detailed concept for updates and implementation specifications of functionality based on a thorough analysis of user behavior.
As part of our solution we newly developed the following: * calculators for the individual products (partner loan, newlywed loan, cash), * online request including electronic signature, * loan consolidation, * contact forms and registration for newsletter, * rate sheets and use of content types such as bulletin boards, etc.
In preparing the concept, an emphasis was placed on updating product presentation and optimizing information architecture such that the user received information services that corresponded to their role and phase of preparedness for the given action. A "clickable" prototype was developed for fine-tuning and maximizing usability in the early conceptual phases that would enable quick changes to the design based on the results of user testing, thus avoiding the need to make more complex changes in the later phases of producing the final program code.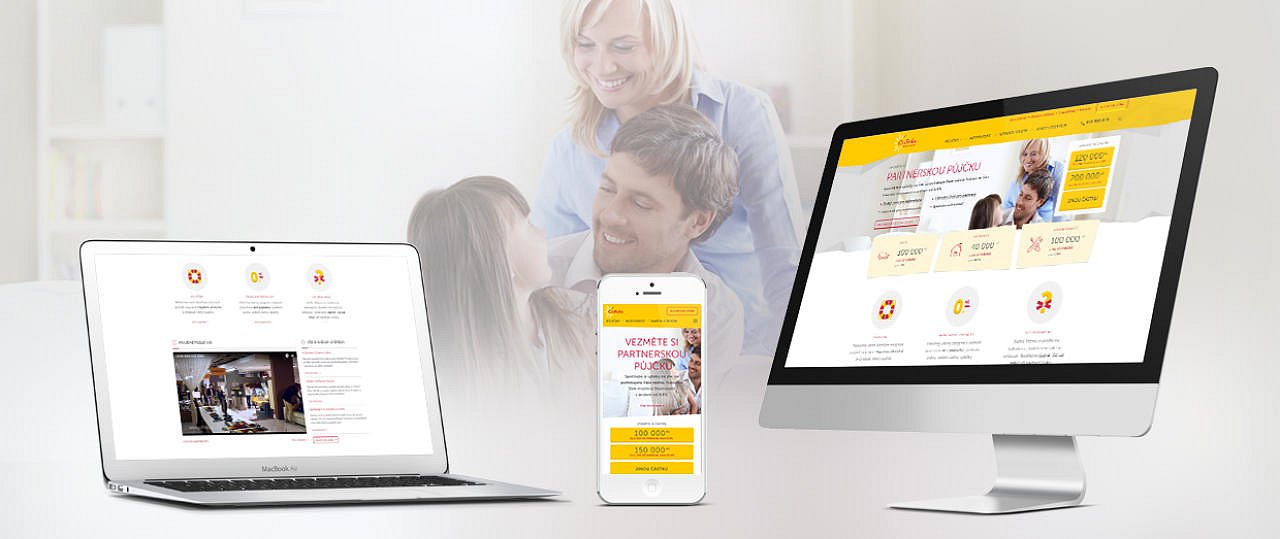 Result
The resulting presentation is quite easily accessible from various different mobile devices thanks to its responsive web design and facilitates completing conversions at key points in the website (calculators, online request, contact form, or newsletter signup).
We simplified the structure the product portfolio and made it easier to understand. The proposed updates and overall concept placed an emphasis on usability and user experience and substantially increased the number of client conversions Cofidis can expect from the online channel.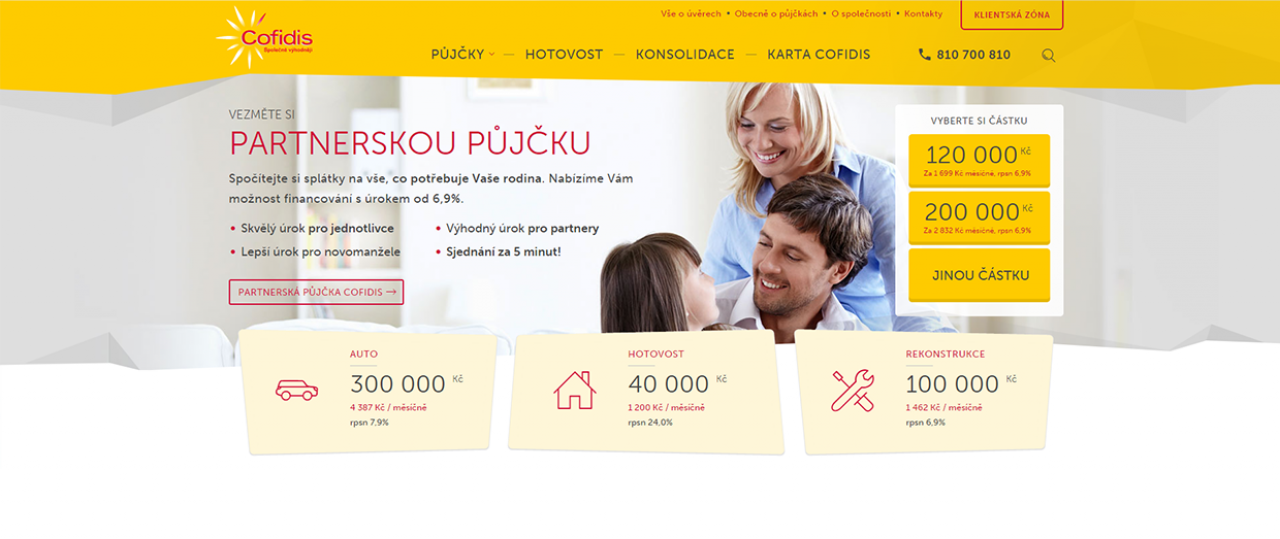 Are you interested in working with us?
Send us your contact details. We will be happy to get back to you.
Contact us