Since 1996, Cetelem, a member of the BNP Paribas Finance financial group, has focused on consumer loans and personal loans. In 2017, it was transformed into a bank in the Czech Republic and became Hello bank!
Solution
We have been cooperating with Cetelem since 2000 and have used a sound knowledge of its business needs, processes and environment as part of our collaboration in its transformation into the bank.
We helped rebrand and integrate major sales and communication channels: customer website, phone banking system, mobile app, community portal, loyalty program platform and intranet.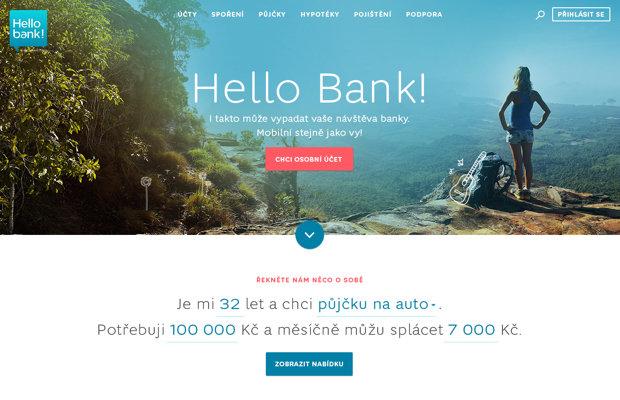 Result
We were a partner for both business and IT roles. Regarding business, we were involved in strategic consultancy at the level of process creation and product ownership, visual and UX processes and designs, product prototyping and testing.
Regarding IT, we helped integrate and maintain systems, developed new ESBs, including webservices, delivered and tuned the front end for many digital channels.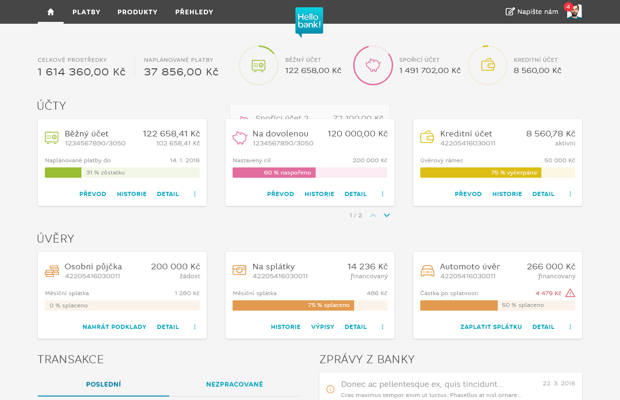 Are you interested in working with us?
Send us your contact details. We will be happy to get back to you.
Contact us