During in-depth interviews and workshops, we uncovered three main areas that were holding back further development:
financial advisors have very different know-how that they do not share with each other,
management does not have sufficient data on advisor performance,
clients cannot manage their products online.
Solution
Sales process digitalization
We created an expert group consisting of 5 representatives from Kapitol and 3 representatives from Lundegaard. Based on the findings from our research, we formulated hypotheses as the basis for the new application.
We created a complete prototype of all key pages, into which we implemented our hypotheses. These were carefully validated by user testing with prepared scenarios. Gradually, we created a "Minimal Lovable Solution" - essentially a dramatization of a sales meeting.
Application design and development
We created design system. For implementation we chose a combination of Angular, D3.js, and Node JS technologies, with which we were able to create a framework for the efficient development of a multi-module large-scale application for the complete implementation and dynamic visualization of digital financial advisory processes.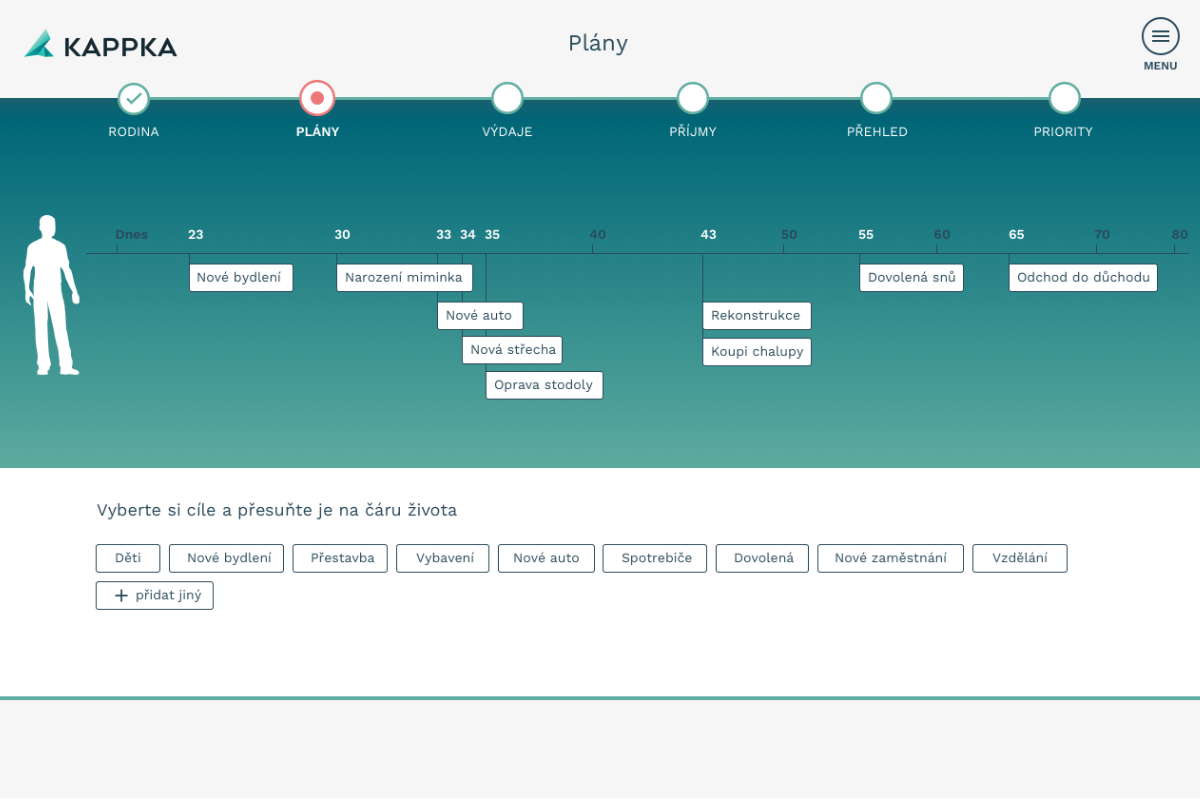 Result
We created the comprehensive Kappka application, which makes the work easier not only for financial advisors but also for Kapitol's clients.
We digitalized financial products sales process (End-to-End)
We made it easier for team leaders to manage their sales teams
We made it easier for clients to select and manage financial products
First place in the FINfest 2021 competition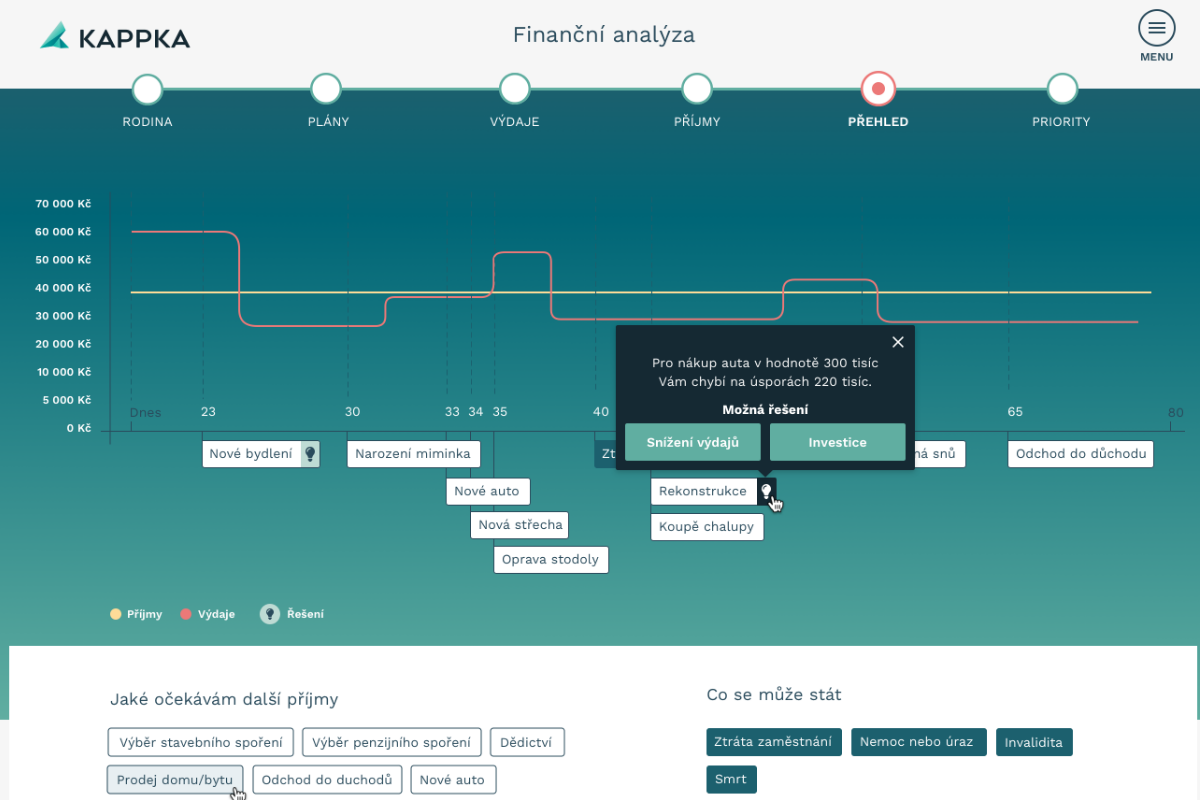 Lundegaard specializes in creating applications that are intuitive, clean, simple. To make them as easy to use as possible from the very first moment. And it is to their credit that Kappka shows it.
Ing. Michal Pobuda
CEO and Chairman of the Board of KAPITOL
Who worked on the project
M. Navrkal, M. Krišpínová, M. Sedláková
Are you interested in working with us?
Send us your contact details. We will be happy to get back to you.
Contact us