The goal of the project was to help managers in the different parts of the 3M group to better work with internal product databases and to visualize them in a comprehensive manner for the wider public.
Solution
We analyzed what information and products the end users would need to drive their decisions. We looked for the ideal technologies for displaying outputs on any device – desktop, tablet, or mobile. We thus built the web application on the Spring Boot technology and for the front-end we used the modern library of the React JS framework. We completed the project from design to delivery to service.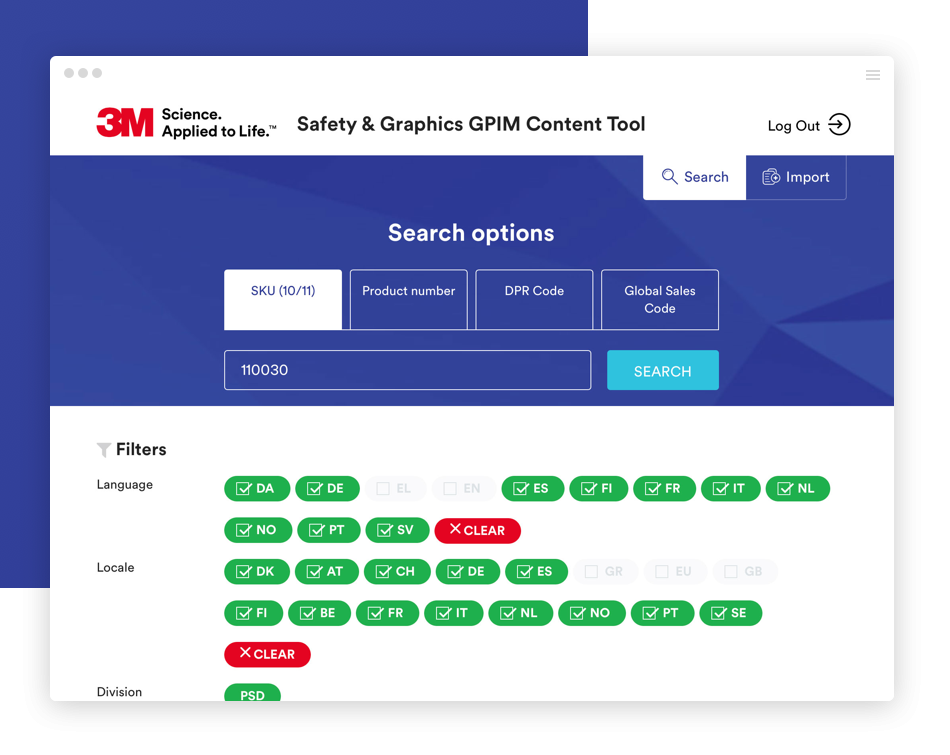 Result
The result is an internal web tool intended for management to more easily work with the 3M product portfolio. The GPIM Tool (Global Product Inventory Management Tool) pulls data from various sources (confusing and sprawling Excel spreadsheets) and displays it in a web application. The products, which are linked to one another, can easily search and filter on the basis of a series of attributes and then browse them gradually. Bulk lists can then be exported to CSV format and worked with further. At the time of launch, the application was working with over 30,000 products.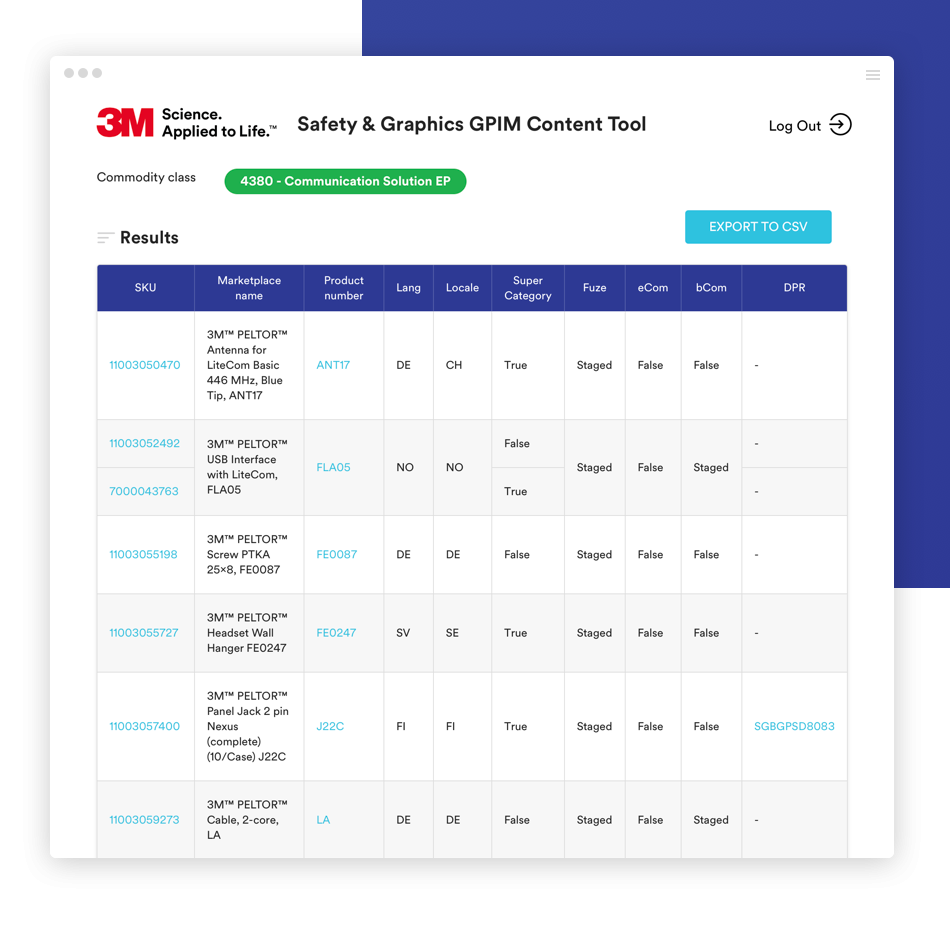 Who worked on the project
Jakub Hamerník, Roman Šrom, Norbert Ďurčanský, Ondrej Čisár
Are you interested in working with us?
Send us your contact details. We will be happy to get back to you.
Contact us