Self-care – serve your self
Can the client serve best him/herself? Self-care concept and possibilities to offer the best quality "automatic" care.
What the concept of self-care means, and what the possibilities are out there to offer the best quality "automatic" care, i.e. how can the client serve best him/herself?
From a web-based perspective, design and development of digital client zones and other customer "self-service" solutions is a very complex process. So let's look at what everything the concept of self-care entails.
We won't even start reminding you all needs to go paperless these days. After all, we are talking of digital media playing the main role in the interaction with customers. It simply goes without saying self-care is digital.
One of the supporting arguments that self-care is a rather relevant topic these days, is the new category of WebTop100 competition tackling the issue. Last year (2017), the first projects were evaluated and the results can be viewed here: https://vysledky.webtop100.cz/data.results2017/listselfcare (after the quick registration, you can view the details of individual solutions and their evaluation).
So how can we go about self-care?
Client Service
Self-care is these days primarily about client zones, which users can access after logging into the company portal. We are familiar with such zones from all kinds of e-shops, where customers can browse through their own shopping history, enter new orders, or edit their own personal information for later purchases.
This kind of client zones is so common that both simple web platforms and more robust "enterprise" portals always have a module available that is capable of providing such a service. Also, at the time of data collection and data analytics, everyone is trying to move as much information as possible under the login pages so that they have to worry much about client identification and subsequent targeting of the client. So how do you distinguish yourself when self-care zones are so common these days?
Let's elaborate on this "standard" model for a bit. First we need to consider why clients want to use such zones and adapt the content accordingly in regard to their needs. Client zones are not primarily acquisition channels to attract new customers. The basic idea is, on the one hand, to save company costs on contact centres and on the other to save the client's time. Therefore, it is necessary client zones are clear, user-friendly and provide the necessary information. Responsive design helps a lot here; thanks to it, many companies can do without a dedicated mobile application, which may be maintenance-intensive and then actually rarely used (see, for example, the Apptentive study here https://www.apptentive.com/blog/2017/06/22/how-many-mobile-apps-are-actually-used/).
Responsive web design is an approach to web design which makes web pages render well on a variety of devices (mobile phones, notebooks, netbooks, tablets etc.) and window or screen sizes. Source: Wikipedia
Pre-client Zones
In the context of cost saving for businesses, there are also various interfaces on the market that enable and facilitate on-line assignment of more complex business requirements without the user having complete access to the service / client zone itself. Such solutions may already be working as acquisition channels (when concluding a contract, as we have already mentioned in the article on digital onboarding), or in the case of servicing; they can help, if multiple parties need to login, which may be the case when reporting a liability claim.
A good example of a pre-client service zone is Kooportál of the Czech insurance company Kooperativa (https://www.koop.cz/reseni-skod). Users can not only upload the required documents when making a claim, but what is more, the application keeps them updated about the status and whether any further action needs to be taken, such as editing or adding information, etc.
The American insurance company GEICO has an entry page of a similar sort (https://claims.geico.com/ReportClaim.aspx). The advantage of its application is that all interested parties have access to the claim report, whether it is an insurance agent, the damaged party (e.g. a car rental company), the guilty party, or other participants in an accident (e.g. a co-driver). This gives everyone a transparent view of the request status and can access it at any time.
Interactive Forms
The issue of information clarity and accessibility has already been mentioned and doesn't necessarily have to regard identified users only. Many present-day users are used to looking up and actively seeking to find information on their own rather than picking up the phone and calling a customer service or going to a branch. However, such a search for information may not be limited only to a "search engine like Google", but can also translate into other elements of the company's website.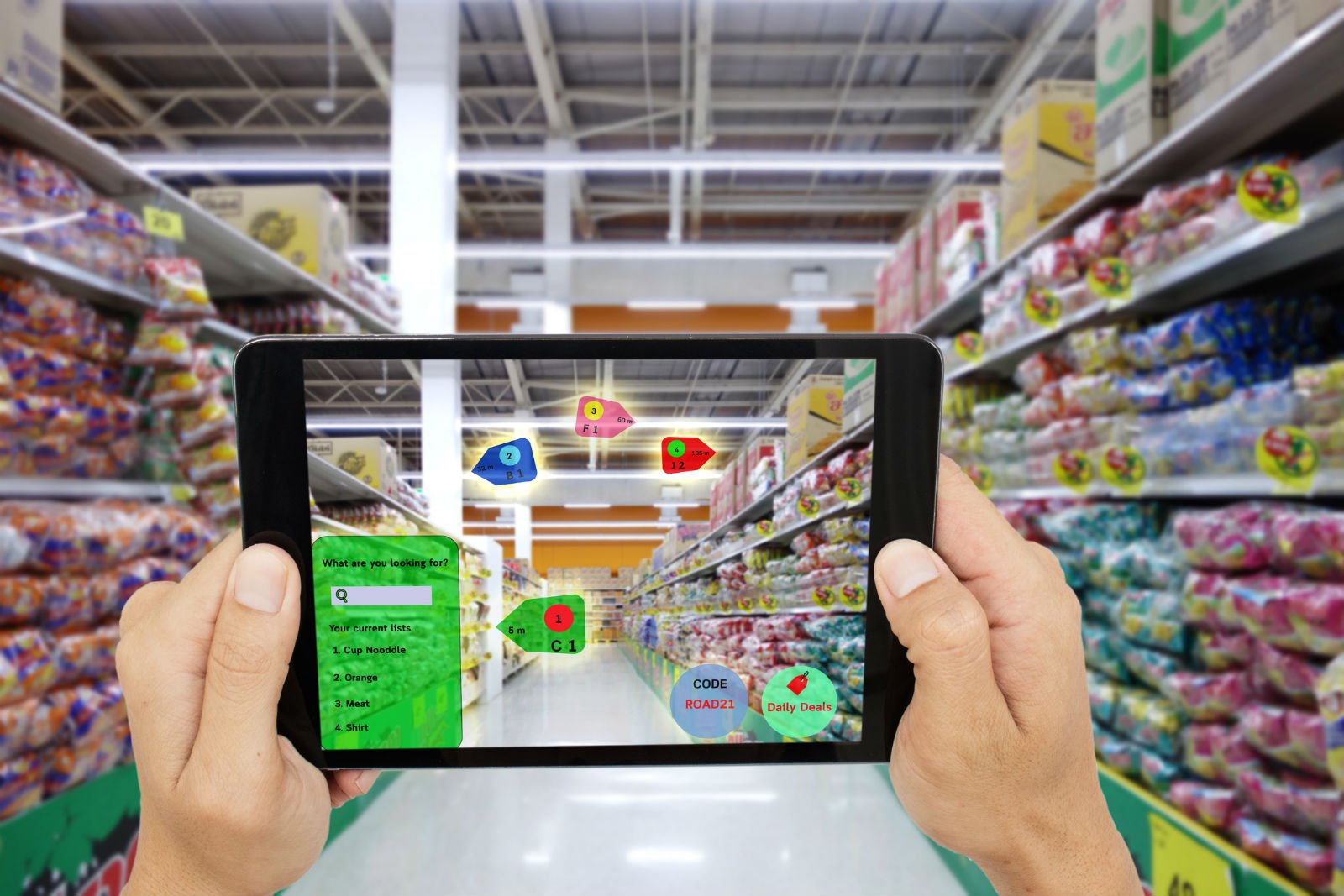 A great way how to go about it, is picking from the variety of interactive forms responding to customer needs in real time. For example, the local T-Mobile solution can be a good example, where the content of the contact form (https://www.t-mobile.cz/podpora/kontaktujte-nas) is continuously analysed and the user is offered to resolve the problem in almost real time. Many times, users will solve their problems before they really get in touch with the client centre, which means they actually handle their own request. As a result, customer satisfaction increases, due to the sense of empowerment, while this reduces the pressure on the company employees, who can spend their working hours on improving the quality of the website, as to provide simple and clear search across the content, which is currently the channel for self-care.
Chatbots
A chatbot is a computer program which conducts a conversation via auditory or textual methods. Source: Wikipedia
In order to enhance the interactive feel of client experience, last year or two we have been hearing about this topic a lot. In short, as the user's counterpart, i.e. server or a monitor (depending on user's perspective and age :-)), is able to readily respond to the information provided and work with it.
Though, the chatbot concept itself is much, much older than just a few years, for example, the most famous "chatterbot" (or indeed a "chatter" robot) has been online since 1997. It is a Cleverbot project (formerly Jabberwacky) designed by a British scientist specialised in artificial intelligence, Roll Carpenter. But we don't really want to have a casual chat with our customers; we want to offer them a more enjoyable, human service. That's why similar chatterbots interlink with business logic, and today it's possible to use new channels with chatbots or just to improve digital customer experience (DCX)(DCX – link to the article). Already in the introductory article, we referred to the Lemonade online insurance business, which replaced the standard insurance contract form with an interview with Maya, a chatbot of the service. The user ends up entering exactly the same information as when filling in a regular paper form, but the impression is quite different.
Chatbots also enable the use of new communication channels for example the Czech carrier Leo Express got inspired by this, and is about to launch their own Messenger chatbot. Users will be able to book tickets and make a direct payment through their client account (only one-way tickets for adults will be available in the pilot version). In today's age of instant messaging, it is once again another step in getting closer to the customer with a service, and at the same time, the user feels more comfortable in a situation where the company does not force their own application for one single purpose.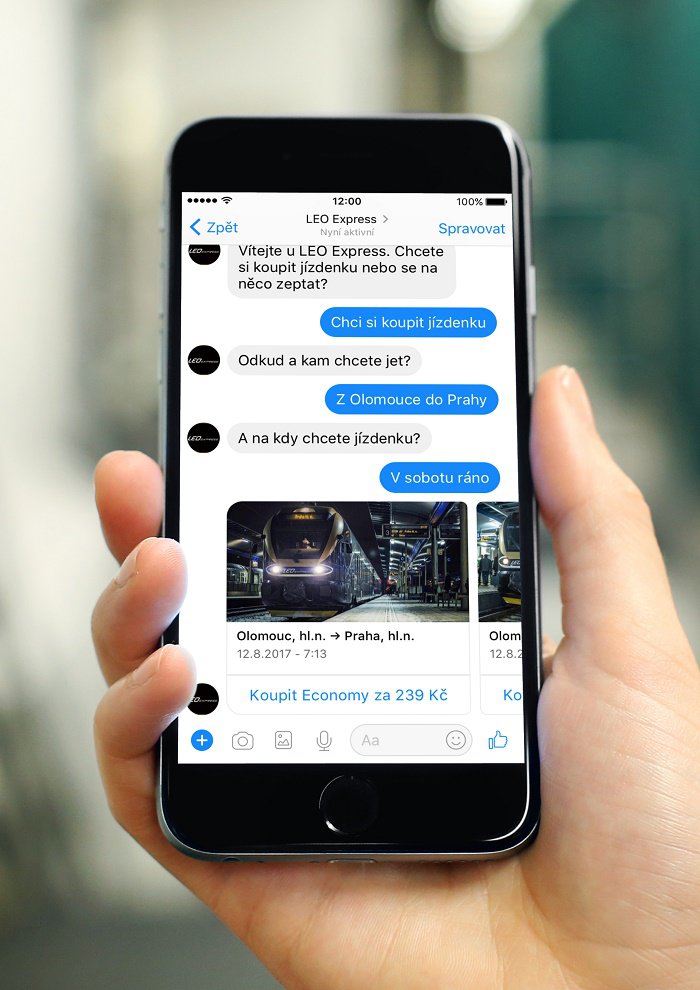 However, it is necessary to realize the Czech environment pitfalls. Other world languages (especially English) are somewhat easier to grammatically cater to the audience (they are not so complicated, namely in conjugation and declension). Thus they have a wider community base. Most of these solutions come from individual initiatives that are then expanded to a wider range of users, and often use open libraries to extract algorithms for composing sentences and analysing customer inputs. A "simple" example can be the issue of female surname declension, or just first names vocative in the case of expats living in the Czech Republic.
To sum up the above, there are many ways to go about the client's self-service, but the central connectivity aspect is interactivity and speed. By empowering our clients, we create not only better experience but also satisfaction with the service, which should be the be all and end all of our efforts. A nice side effect can also be saving costs, which we would otherwise have for more efficient means of communication. And as we work here with data, this relates to the issue of user data and GDPR, but we will talk about that next time.
Are you interested in working with us?
Send us your contact details. We will be happy to get back to you.
Contact us