Award for a fair employer with a good atmosphere.
On 2 November 2021, the 2nd annual award ceremony took place for the best rated companies on Atmoskop for the past year.
We are very honored that our company was among the top 3 medium-sized companies (this category includes companies in the size range of 100 - 500 employees) in the category Fair Employer of the Year with Good Atmosphere. This competition is organized by the Employers' Club; Sodexo and LMC are the sponsor of the Atmoskop awards.
Lundegaard collected a total of 45 ratings over the past year with an average of 92%, which is generally considered a truly outstanding result. However, we could never have achieved such a great result without our colleagues and we would like to thank them. We are very happy to have you and together we are creating the values of #zit_lunde.
You can see all our reviews on Lundegaard's profile on Atmoskop.cz
The results of the other categories and all the winners of Fair Employer of the Year 2021 can be found on the LMC website.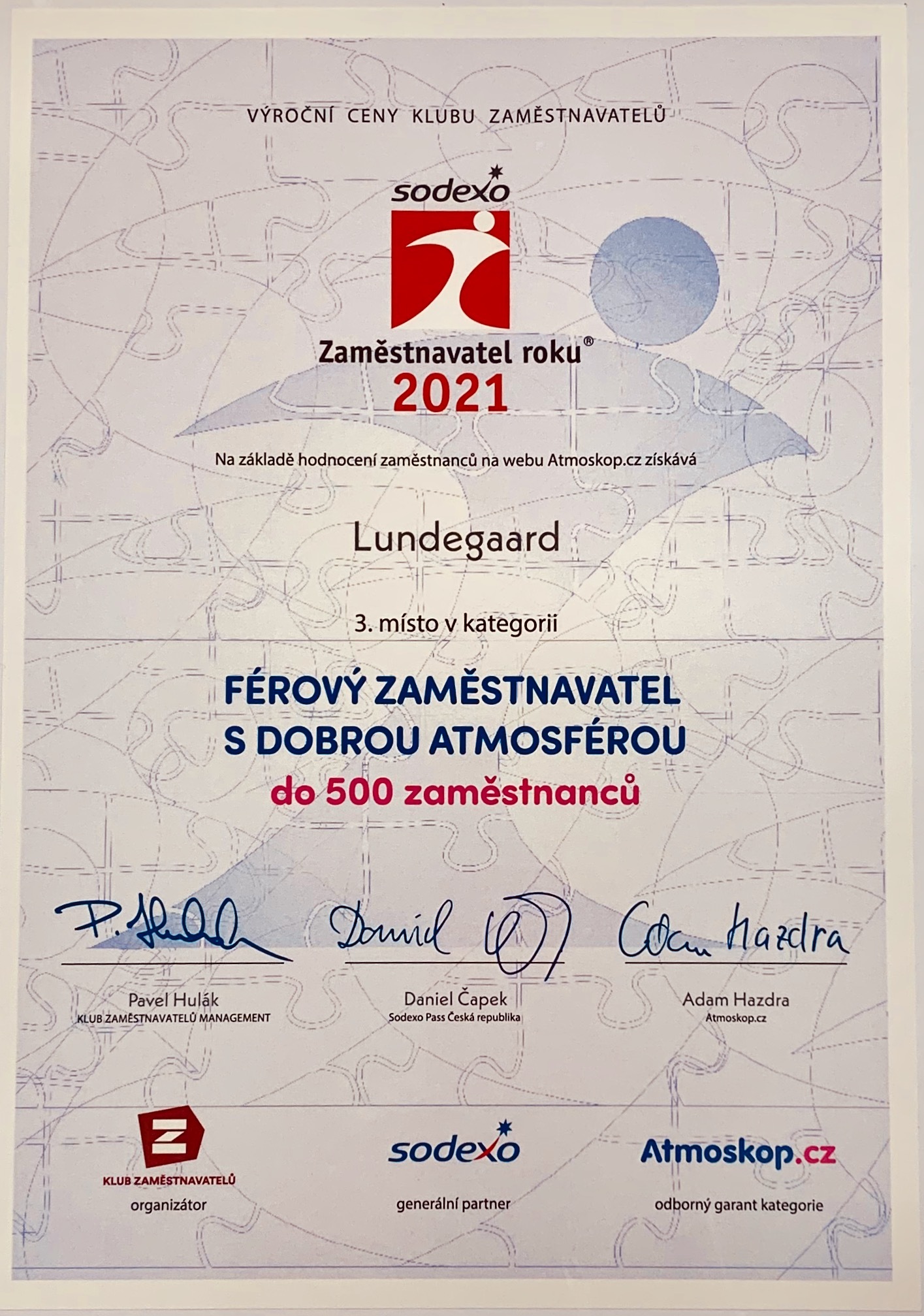 Are you interested in working with us?
Send us your contact details. We will be happy to get back to you.
Contact us