Lundegaard and Liferay: We Organized a Digital Transformation Conference
Liferay

digital transformation
Lundegaard's experts and consultants and Liferay, as well as our clients' representatives shared their experiences in the Digital Experience area with a focus on the Liferay platform.
On 12th June, we invited our clients, partners and other people from business and IT to a one-day conference where we shared our long-term experience in building digital sales and communication channels for large companies.
We spent the morning looking at how business of large companies is changing through the digitization. We illustrated some trends and numbers with real case studies from both our market and from abroad. In the afternoon there were 8 already very detailed and practical presentations and demonstrations of technical solutions.
In the following text we summarize the main points of the programme and select examples of interesting messages.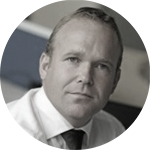 After the welcome speech of David Kopřiva, CEO of Lundegaard, Honza Denemark Senior Consultant at Lundegaard with experience from recent assignment with Gartner, the main theme of the conference was digital transformation in the context of business development in the world. He talked about how we perceive the term "digital platform" and what it is or may also be (on the examples of the components of the banking and insurance platform). Then Honza talked about recommendations on how to build such a platform. # "Do not expect simply buy a digital technology platform, do not listen to vendors who claim it is possible. Concentrate gradually on individual business cases and use technology to meet these needs quickly and effectively."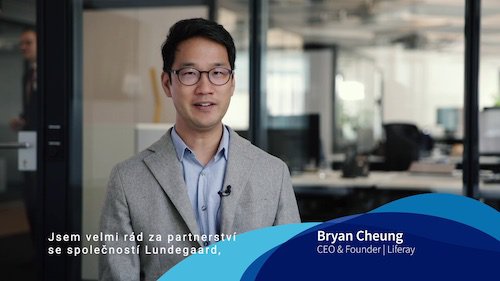 We then screened a personal video message from Liferay CEO Bryan Cheung. He stressed the importance of being close to his customers and talking about their needs. Liferay relies a great deal on its partners and the community of developers and adapts its products in their designs.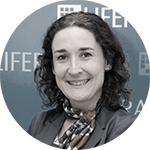 Carolina Moreno is in charge of the business development of the EMEA region at Liferay, she meets clients and knows what implementations of digital platforms entails. In her presentation she said how Liferay responds by developing its products based on specific needs of their customers. She then set different industries in the context of adaptation speed in digital transformation and innovation levels. "Finance, telco, retail and tourism are transforming fast. Manufacturing companies, pharmaceutical companies, and state administration are responding more slowly. But that doesn't mean these areas can lag behind, competitors can rebound very quickly and even large and stable firms may not be able to withstand these changes."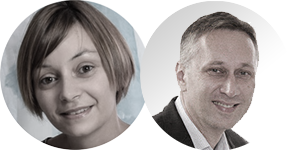 Andreja Ivec and Zoltán Hanák are developing Liferay business in Central and Eastern Europe. Andreja presented the main topics of Liferay's "Digital Experience." Platform ". On the top of DXP portal section has been added a sophisticated analysis module Analytics Cloud, which was introduced a few months ago for online shopping or product catalogue management. "We help display relevant and personalized content on any device with great customer experience, enable customers to shop, and measure everything in detail, and marketers can take advantage of advanced segmentation capabilities for even better content targeting and relevance. The circle is closing." Zoltán then showed the key benefits of various uses of the Liferay platform on case studies at clients in finance (LGT banks), state sector (Grants.gov) and manufacturing (HP).
Product Manager v MONETA Money Bank Miroslav Knapp described the story of the transition of the main portal Moneta.cz to Liferay DXP. "From the beginning, we viewed building our site on LiferayDXP not as a project – which somehow needs to be done within some time, but as a product that needs to be constantly developed, have business and then web goals and be measured and evaluated. "Mirek then answered many questions from the audience, among other things, about how they dealt with the agile development management approach. "It was very challenging, we linked roles that were not used to working together, the teams were growing, we had to split them again; it was a fight sometimes. We have learned a lot about it and we continue the path of agile work."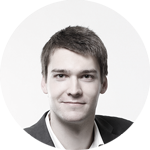 Jakub Ševčík is in the role of Digital Expert for CEE at BNP Paribas Cardif. Cardif is the largest financial products insurance company in the region, its insurance is realized through partners, i.e. the sale is done through B2B2C model. Jakub talked about the scalability of the Liferay portal for different partners and for more countries. They've succeeded in using the multitenancy approach over the Liferay DXP portal. "Whether our end-customer purchases our insurance policy depends on largely on the technological readiness of our insurance partner. Very often, partners do not have the development capacity to offer and then dispatch our products. The key factor for us was not only to fine-tune the insurance product itself, but also to offer our partners an already prepared technology platform through which the product can be managed."
The afternoon part of the conference was divided into two blocks and our experts dived into the technical details, showing the demos and the concrete benefits of the new approaches.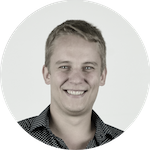 Petr Buchbauer is Lundegaard's senior Delivery Manager, who ensures large projects of Liferay portal implementation. In his presentation he introduced the Liferay version 7.2. "Version 7.2 is not dramatically different from 7.1. But there is something to talk about. The most fundamental shift is toward the overworked work with audience targeting, content customization, stability and optimization of portal launch speed have been greatly improved." Petr continued talking about headless APIs, improved work with content in clearer CMS environment, integration with Google Docs, better search options and eventually showed a teaser a roadmap of other improvements.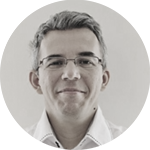 After Peter presented Krisztián Rostás, Liferay technical consultant and coach. He introduced the major news in segmentation and personalization. And showed in a demo how easy it is to create segments based on the different attributes of a particular site visitor and how to display completely different, tailor-made content.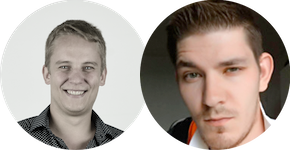 Then Petr Buchbauer returned to the stage once more together with developer Jakub Hejda. They walked the audience through the story of Liferay version 6.2 migration project to version 7. The goal was to migrate the 1: 1 portal content. The original technical solution was not optimal, Petr and Jakub showed particular issues faced during the migration, and they tackled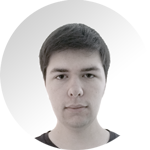 The first block was closed by JavaScript developer Vašek Jančařík. He presented new approaches to React framework for optimizing web rendering and improving SEO parameters. He talked about dynamic rendering, differences in loading speed, server-side rendering, and how to mix all of these miraculous ingredients to work over portals like Liferay.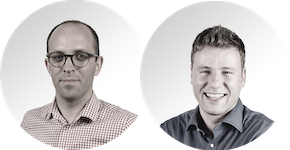 Concurrently with the first technical block was running the second block. It was opened by Honza Murin, chief of UX team and product consultant at Lundegaard and Jirka Kadlec, Lundegaard's Java Development Leader & Development Architect. Honza has done series UX and UI design and consultation projects; Jirka has great experience with development both in Java, as well as with implementations of Liferay portals, and has insight into other technological streams. The guys showed how to use modular development approach over portals such as Liferay, to make it a much more flexible, faster and personalized web application delivery. They showed examples of including "system design" in the web project development process and how this will help sustainable development of one or more web portals.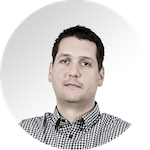 Aleš Rybák is a senior Java developer at Lundegaard and has a long history of deploying Liferay products. Aleš has also contributed to the development of Lifetrace at Lundegaard - an advanced technical monitoring system that helps prevent Liferay outages. Aleš introduced this product, showed its principle and the main advantages it offers.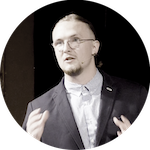 As the third in the second afternoon block you could hear Tomáš Konrády. Tomáš is senior JavaScript developer, who gives lectures on React framework at conferences and schools. Tomáš is also the spiritual father of the React-Unionproject, which he presented at the conference. It is a set of tools and libraries supporting development of modern applications over web CMS and other server-side environments. We opened this product as open-source. For details see React-Union.org.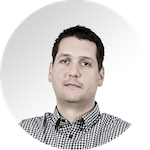 The second block and the whole day closed once more Aleš Rybák. This time Aleš talked about how Lundegaard is working with technologies and why and how we use them for development, environment preparation, operation and deployment of Docker.
We believe the conference was beneficial to the guests. A large number of questions and active discussions between the talks opened up many other topics that we will follow up on with our clients. And we are looking forward to it!
Are you interested in working with us?
Send us your contact details. We will be happy to get back to you.
Contact us