Liferay once again Leader in the DXP Magic Quadrant
Gartner has ranked Liferay as a leader in the Digital Experience Platforms (DXP) in its magical quadrant for the tenth time.
Liferay ranked among the top 14 suppliers in the quadrant. The Liferay platform solution is suitable for a variety of cases. Thousands of customers, such as Airbus, Bosch or Orange, rely on this platform to create a variety of solutions including intranets, customer and partner portals, B2B business websites and public websites.
According to Ed Chung (Vice President of Global Product Management at Liferay), companies are looking for more and more platforms of the future on which to build their digital solutions. It is Liferay that provides the key elements that allow it to adapt very well to the customer's exact requirements. See the report for details on how Liferay is included in the Gartner Magic Quadrant.
At Lundegaard, we have been developing the Liferay competence for a long time. We have a team of certified specialists and for more than a year we have been the only gold partner of Liferay in the region.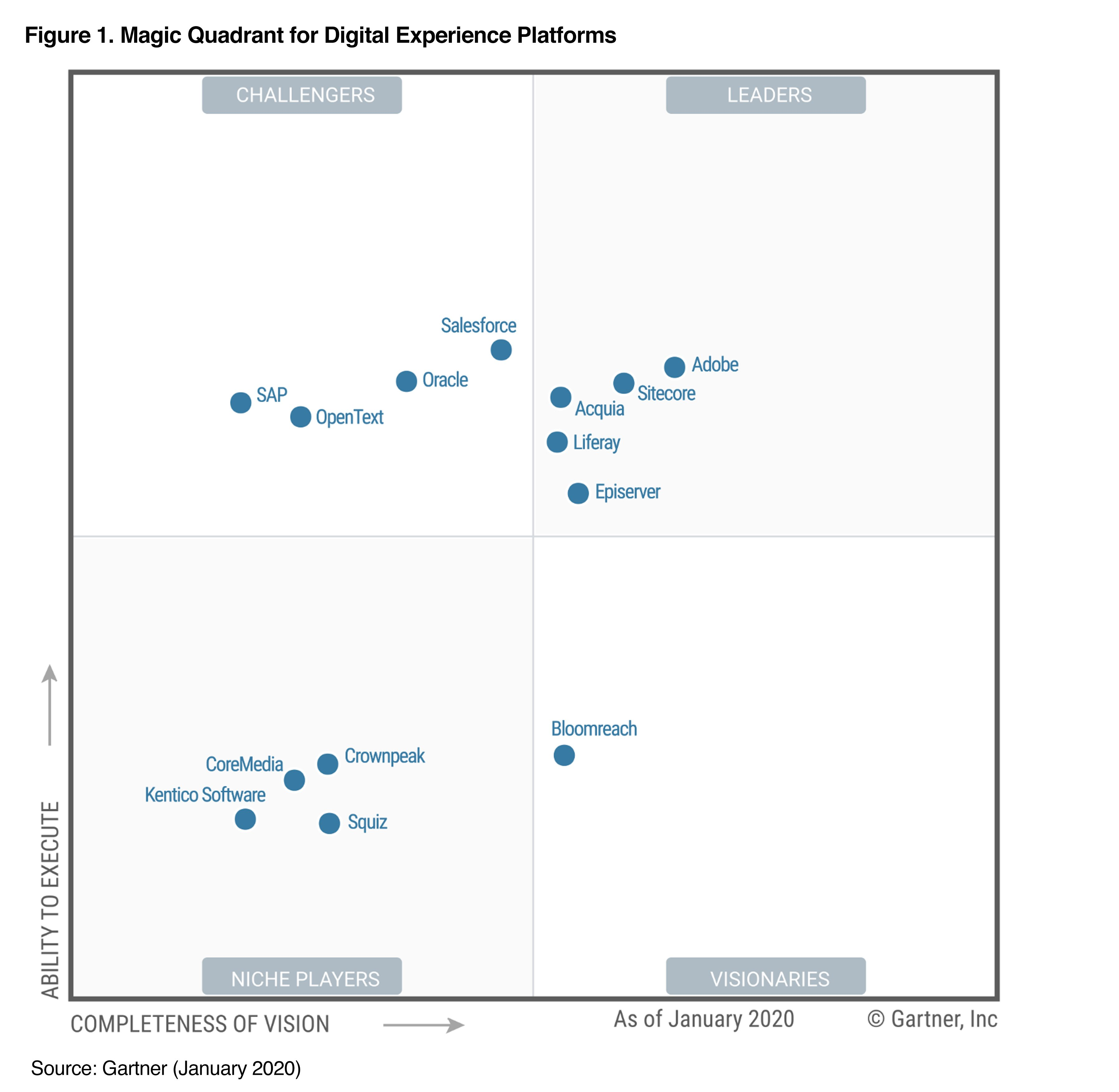 Are you interested in working with us?
Send us your contact details. We will be happy to get back to you.
Contact us