2019 has ended, Happy 2020!
Looking back at the old year, the feedback, the Christmas party with a concert by the company's band, the Christmas tree with gifts that really connected people and charitable donations.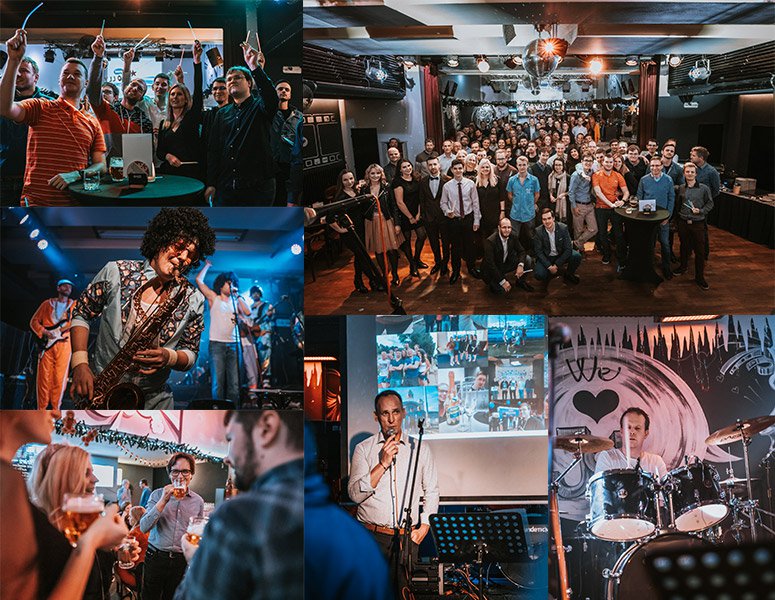 The end of the year in companies is accompanied by the hectic completion of budgets and conclusion of projects and thus lots of paperwork. But it is also a time to look back at the past year. One of our corporate values is openness and transparency. Twice a year, we collect company-wide detailed feedback from people on what has been successful and what can be improved. We then try to continue supporting positive issues and initiate specific activities to remedy those things that don't work so well.
But December wasn't just about work. We had a much deserved chance to unwind at our traditional Christmas party, where people from all branches came together, had some beers and discussed what they otherwise wouldn't have been able to. David Kopřiva (CEO) started the evening with a short, humorous look back on 2019. Then our company's band Lundetica started playing. The seven members faithfully tried an approximately seventy-minute set of mostly rock songs, including hits from Lenny Kravitz, The Offspring, Lucie or Sto zvířat. Our colleague Marek then transformed into a DJ and the club floor remained packed until morning.
The second day after the party, a Christmas tree with gifts was waiting for us in the Prague office. In addition to something sweet, everyone was given a Lego bag with a code and a seemingly simple task – to find other colleagues with a similar code in the company and then put the whole Lego kit together. Commonly used collaborative tools, such as Slack or online spreadsheets, have become an integral part of strategies of how to put it all together. After all, the largest team (with a kit with the most pieces) had over 40 members. The first kit in Hradec Králové is already built, other teams are slowly starting. We'll get it done!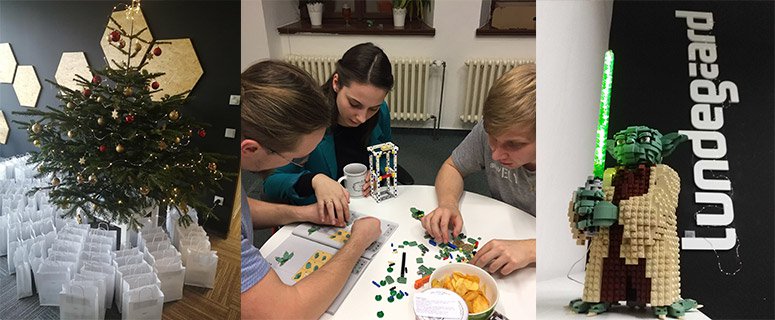 For the third year, we have been organising a fundraiser among our staff, the proceeds of which (the amount raised by people is supplemented by the same amount paid by Lundegaard) go to a selected non-profit organisation. The Dobrý anděl a Pomáhám přírodě NGOs won this year's vote.
It was a difficult year, full of changes and challenges (but we don't remember a different kind of year in the IT industry). It was a year full of new projects. Many new colleagues came, and some left. We started cooperating with new clients, embarked on new technologies and explored countless topics, many of which, after careful consideration, we abandoned. We thank all our clients and partners for all these opportunities and whatever the year 2020 brings, we will definitely not be bored. We look forward to it.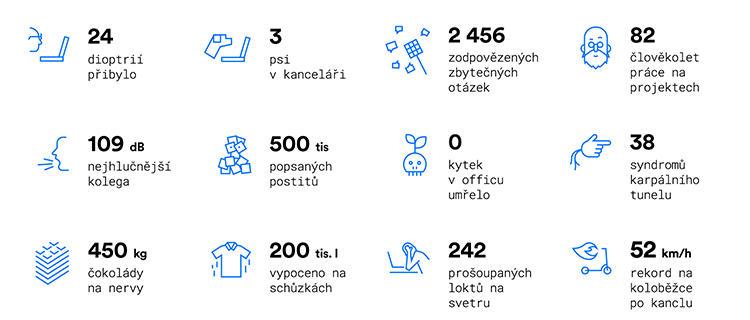 Are you interested in working with us?
Send us your contact details. We will be happy to get back to you.
Contact us