How to use bank identity in your company
Bank identity for companies has been released as of 1 June 2021. And interest is growing, as shown by the last Lundegaard Digital Café, where there was significant interest and which went over the planned hour as we fielded questions. Allow us to provide a brief summary.
Current events around bank identity
Jan Blažek, director of Bankovní identita a.s. talked about the latest developments in the launch of bank identity in the Czech Republic. He also demonstrated the developer portal which every company can use to connect and begin utilizing benefits, such as offering their customers easier login. He stressed that an important prerequisite and for many companies the first essential step is the digitization of affected processes. This is out of scope for Bank ID.
List of Bank ID products and launch plan: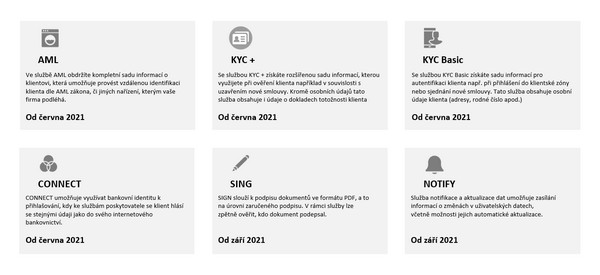 Experience with Bank ID, the parc4u product
Jakub Hamerník shared how the implementation of Bank ID has proceeded on the parc4u product.
Thanks to the fact that parc4u is a relatively new product, has all processes fully digitized, and uses the OAuth2 protocol, the implementation was relatively simple and easy to deploy. The parc4u service from PXE will apparently be among the first to make life easier for clients using Bank ID. We are glad to have helped out with this.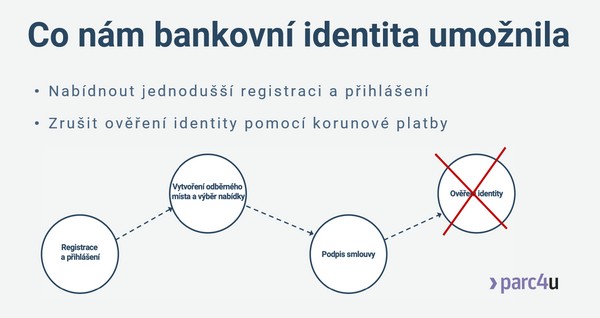 Experience with Bank ID, the Orkist product
Vašek Novák and Honza Procházká presented how the implementation of bank identity takes place as part of the Orkist service, which focuses on modern processing of real estate transactions.
The Lundegaard team helped the company changing.legal, which Orkist is developing, to map the terrain and reveal the devil in the details of documents and signatures.
Certain challenges and questions that need to be addressed:
If you want to electronically sign (e.g. Bank ID), I need to have a specific file. What file should it be?
What should take the form of an explicit electronic document?
What electronic documents )(actually) need to be signed and by whom?
What is or isn't a "signature"?
How "good of a signature" do I need?
How to ensure consistency between the electronic and paper worlds, i.e. mixing electronic and paper documents (and signatures) as part of a single process. The project has grown into a decision to carry out the redesign of the entire "customer journey" and the process itself, as well as resolving AML issues separately (and in a complex way).
Conclusions that can be generalized:
First I need to know a) What exact pdf, who exactly, when exactly, and why exactly they need to be signed a b) What consents need to be obtained and by whom exactly and why exactly.
Only then does it make sense to address how signatures/consents will be carried out (e.g. Bank ID)
Bank ID is a strong tool for online authentication and signature, but it cannot somehow miraculously digitize a manual/paper "onboarding" process.
If you are interested to know more details, please don't hesitate to contact us. We are happy to share our experiences gained not only from the current pilot implementation of Bank ID, since digital ID has been a topic of focus at Lundegaard since 2014.
Thank you for your feedback
In closing, we would like to thank all participants who provided us with their feedback. It helps us move forward. By way of illustration, we are providing some excerpts of what we received that capture the majority of the feedback for this webinar:
"Thank you so much, it was really valuable information, quick and very interesting."
"Well organized, very good content, and well presented. Great use of time!"
"I'm glad I was able to see examples of BankID in use in specific business processes, thank you."
We look forward to the next episode of Lundegaard Digital Café.
Are you interested in working with us?
Send us your contact details. We will be happy to get back to you.
Contact us