Digital Café: Trends for 2020
digital café

trends for 2020
Another Digital Cafe is over. We shared with the business people trends inspired by our participation in autumn conferences such as the Gartner IT Symposium or WebExpo, as well as what we have been dealing with in our projects with clients in recent months.
The following lines summarize some of the topics that are a priority for our customers and may be of interest to you.
DIGITAL GROWTH, DIGITAL REVENUE
86% of CEOs are planning changes in their business model by 2021. Why? Because they fear that otherwise they will not maintain their current growth rate due to market changes caused by digitization. Part of the digital strategy is optimizing existing processes through new technologies, Jan Denemark´s (Senior Consultant, Lundegaard) presentation focused on the second pillar - growth through new opportunities. It is important to look at this trend not as online sales of services or products, but rather as the digital use, as a source of new revenue generation. Examples include the sale of existing digital assets, another option is to collect third-party data and monetise the added value of information over a suitable combination or visualization, or build an ecosystem based on a digital platform linking suppliers and subscribers to certain services.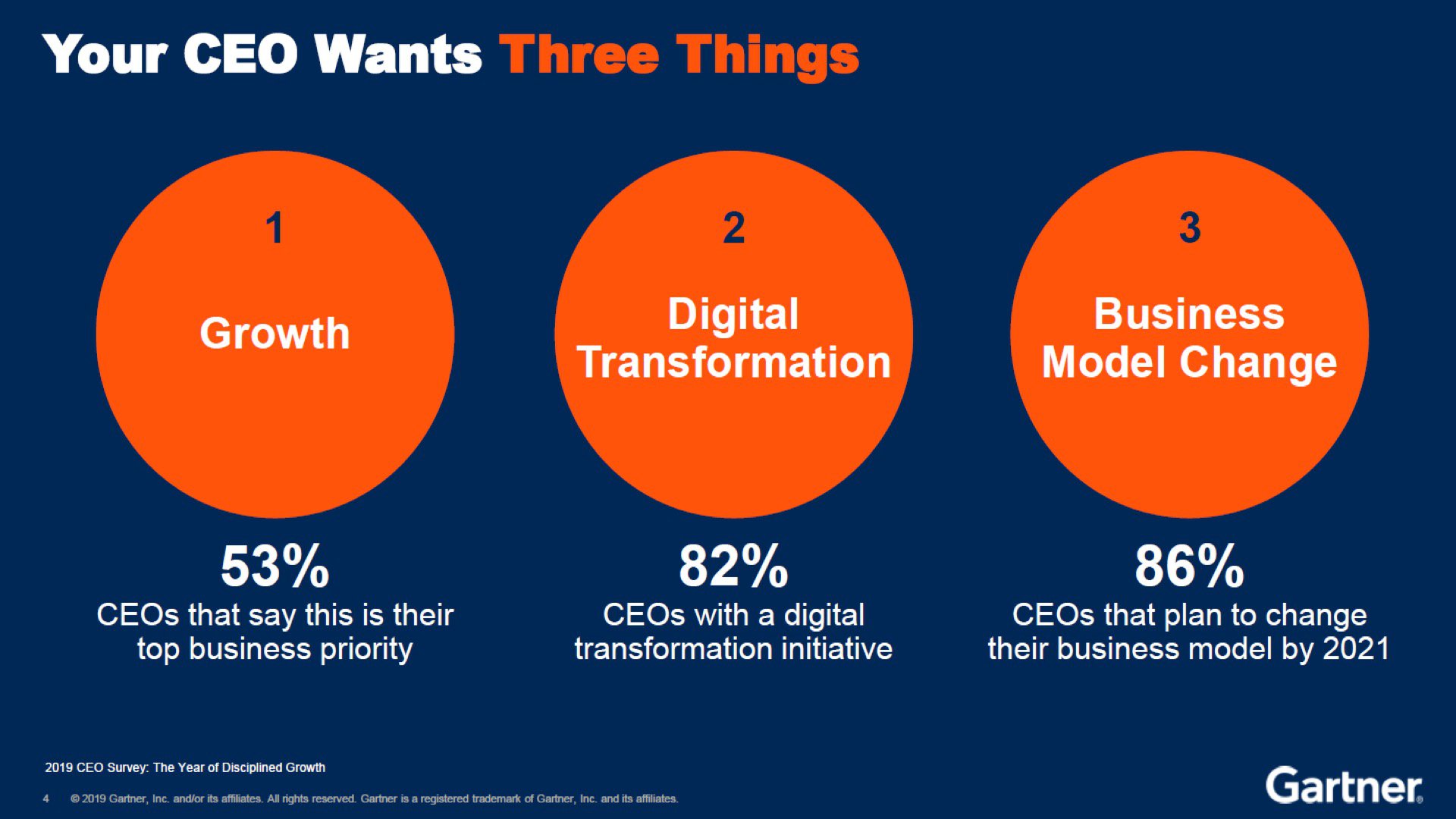 DIGITAL PLATFORM
Another topic presented by Jan Procházka (Director Digital Solutions & Consultancy, Lundegaard), was to look at what a digital platform is and whether and when an organization needs to build it. Honza showed possible steps and frameworks that help companies to properly design such a platform across business and IT departments. The main pillars of the digital business platform always include customers (Customer Experience Platform), partners (Ecosystem & API Platform), employees (Information System Platform), things (IoT), all connected by intelligence over data (Data & Analytics Platform). The Platform Innovation Kit methodology then helps most in places you model a multi-player and partner platform ecosystem; i.e. where . business canvases fail.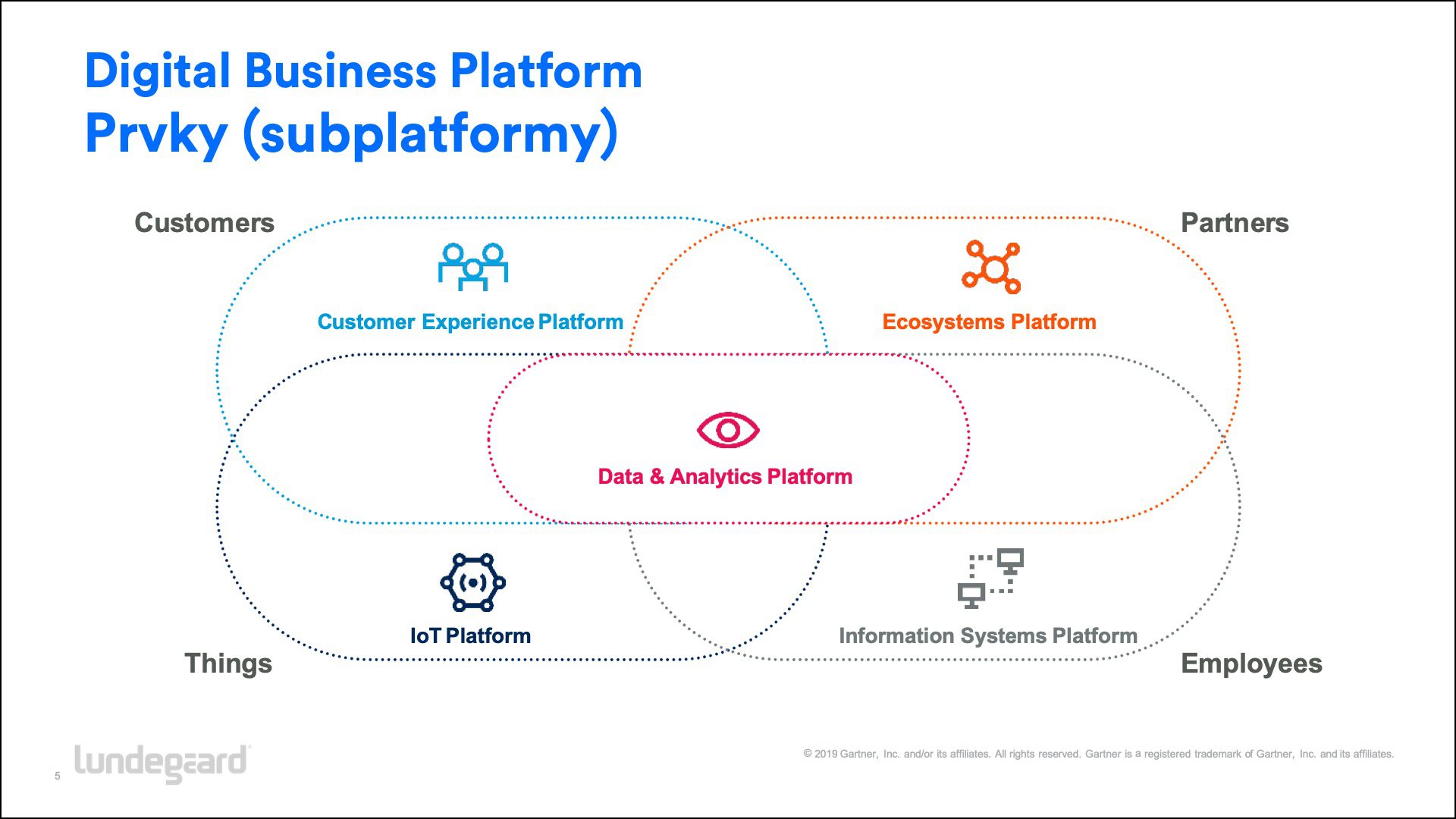 DIGITAL MULTIEXPERIENCE
"Multiexperience" is a term that has been pushing to the forefront and is another evolution of existing omichannel approaches and strategies. This shift is has been rooted in the increasing variety of end channels, devices, as well as ways of interaction. Voice and gesture controls are quite common, and we can soon expect emotional recognition or payment with a smile. Services are becoming very personalized thanks to the use of digital data and the use of AI. In this context, companies have to deal with the problem of how to model and deliver the new DigitalExperience. Advanced prototyping tools or & lowcode platforms can help them.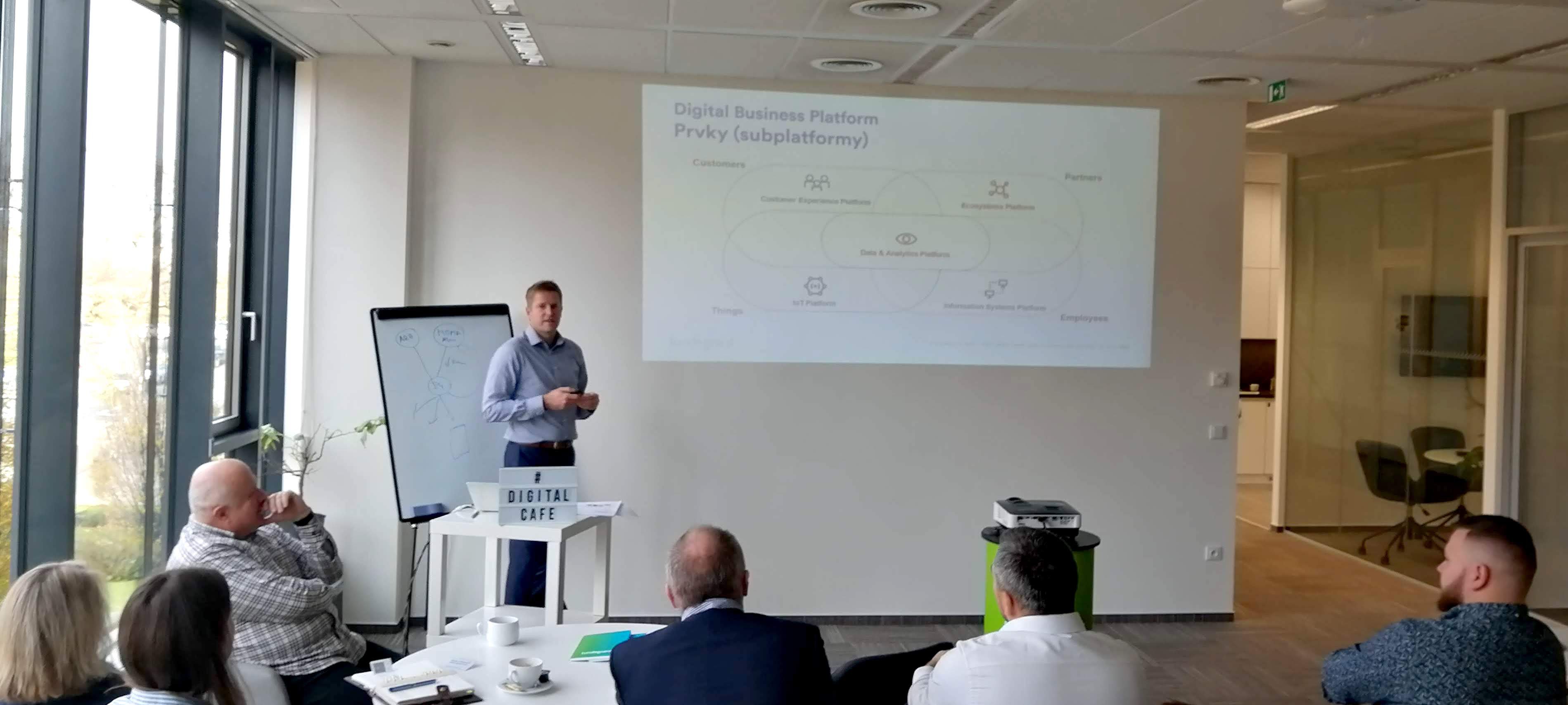 OPEN BANKING, PSD2
PSD2, or a wider area called Open Banking, has been a topic for several years. However, it is only recently that interesting services have been emerging that change the status quo not only in the financial sector. JanDenemark named a number of specific uses - from traditional (e.g. personal finance management) to new (e.g. cardless payements, scoring of loan applicants).
At Lundegaard, we build digital platforms and improving digital customer experience is our bread and butter. We really enjoy engaging in new trends and we live by it. If it's important to you, come talk to us about it.
Are you interested in working with us?
Send us your contact details. We will be happy to get back to you.
Contact us