Brno Offices among the Finalists of Office of the Year and Meeting Room of the Year 2018 Competitions
Brno office

Office of the Year

Meeting room of the Year
After more than a year since having moved into new offices, we can boast a successful ranking in interior competitions of 2018.
We worked on our offices jointly as a team together with DKarchitekti architects. We had been coming up with the themes of our meeting rooms and discussing in detail the possibilities of how to make best use of the coworking space. The goal was to make a pleasant and a slightly different working environment, where we would enjoy going to. After months of hard work, we officially opened the offices in June 2018. The final look of the interiors has many modern features, reflecting Lundegaard 's culture, making it a great working environment.
We are in love with the offices and are very happy for it. So we decided not to be shy about it and boast about it publicly. In autumn 2018 we sent our applications to the prestigious competitions of Office of the Year-2018 and Meeting Room of the Year-2018 , and we placed among the finalists in both. In Meeting Room of the Year, we even came in the top three in category 'Small Office'. Despite the fact that we didn't reach the first place, we are pleased with this success, especially since there was such great competition.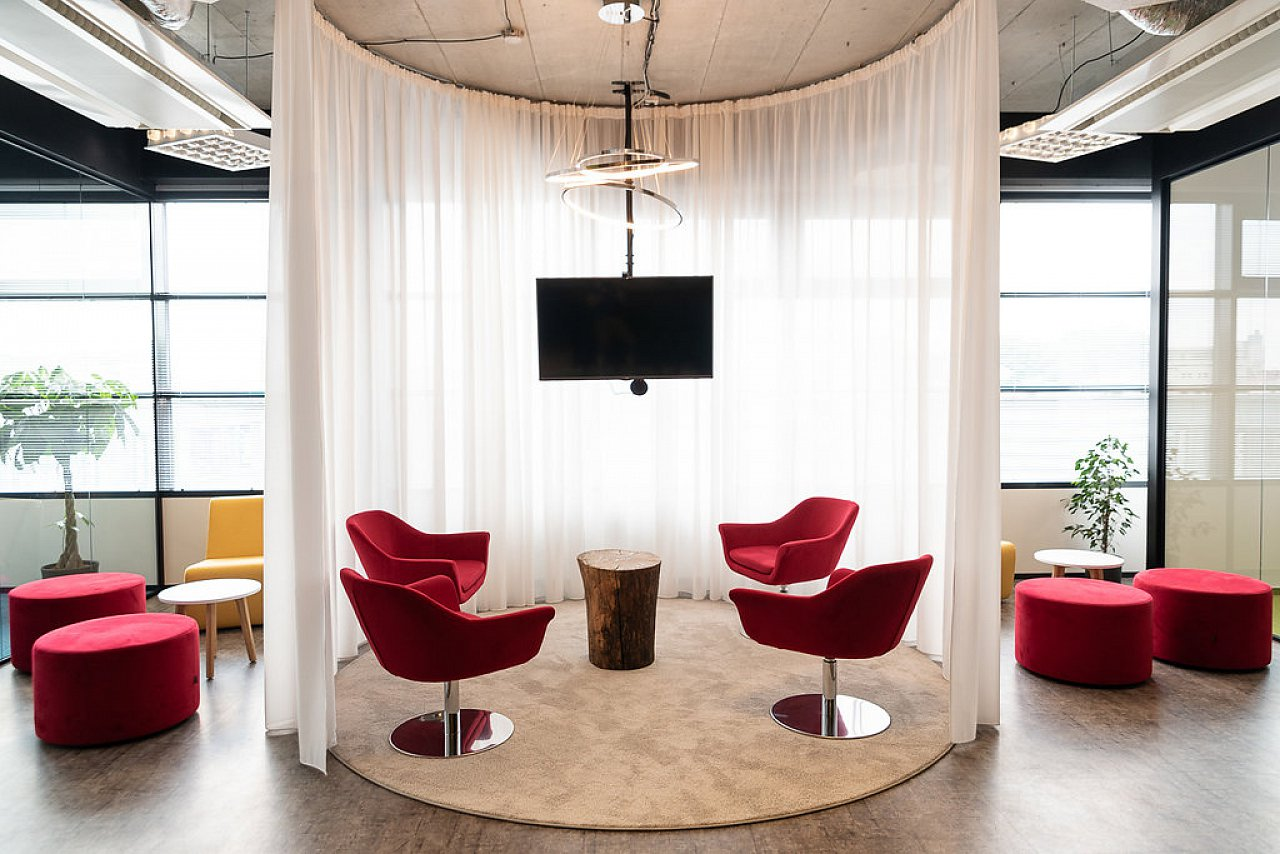 Are you interested in working with us?
Send us your contact details. We will be happy to get back to you.
Contact us